Peyto Lake, Alberta Canada Photography Hot Spot
Can you see the wolf image in the lake?  Peyto Lake is located at Bow Summit along the Icefields Parkway in Alberta, Canada. It is a glacier-fed lake located in Banff National Park in the Canadian Rockies, near Lake Louise. The lake itself is easily accessed from the Icefields Parkway and is best seen from Bow Summit, the highest point on the Parkway. The exquisite turquoise color of the water is due to the glacial rock flour, which flows into the lake and the particles from the rock flour 'paint' the water a vivid turquoise! This lake is named for Bill Peyto, an early trail guide, and trapper in the Banff area. This lake is a stop along the Icefields Parkway, but it is a location that you will not get many different images from.  There is an overlook that you walk down to from the parking lot and view the lake.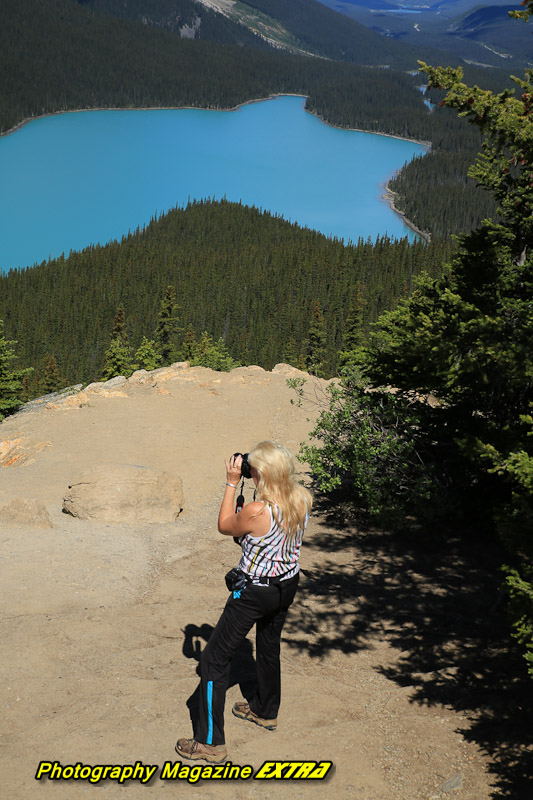 A rare image of Photography Magazine Extra owner, internationally acclaimed, award-winning photographer Pamela Goodyer taken by Tom Gross.