The Natural Bridge, Canada Photography Hot Spots
This is in no doubt one of our TOP 10 Spots to photograph in this lifetime! Go early when no one is there and you can connect with nature like you never have before. It's a spiritual place for me and I feel close to God when I go here alone.
The Natural Bridge is located in Canada's Yoho National Park. One of our previously visited Hot Spots was Emerald Lake; though there are several lakes in and throughout the Yoho National Park, The Natural Bridge spans the width of the Emerald Lake! The Natural Bridge is just that; it is a solid mass of rock that has been hewn by Mother Nature, completely untouched by human hands or man's machinery. Actually the name Yoho comes from the Cree word for 'awe and wonder.' This pristine unadulterated area can be found near the small village of Field, British Columbia. Field, B.C. offers breathtaking mountain scenery, plentiful wildlife, comfortable accommodations, and world-class outdoor recreation; the perfect setting and  a photographer's heaven.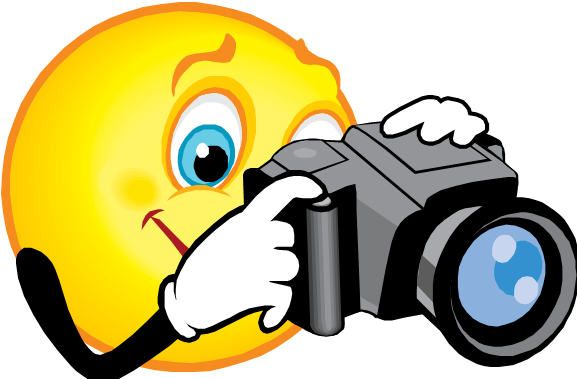 Photography Information:
Plan to spend a whole lot of time at this location. Morning and late day is best only to avoid the bus people. Yea, we call them the bus people. It's a main tourist attraction and the people will get off the bus and walk right in front of your long exposure and not even blink an eye.  Bring your tripod and your neutral density filter for this fast moving water. Award winning images can be taken at this location. Wait for a sunny day with bright blue skies and white puffies moving through or go on an over cast day and do some long exposures if you don't have an ND filter to do it in bright sunshine. Either way this location will amaze you. I am still in awe over this spot and It's been a year since we have been there. Extra Eyes Photo Tours will take you here in June and really help you get that award winning shot. www.extraeyesphototours.com  Plan to do a lot of photo stitching at this location. You just cant get back far enough. If you can afford a motion parallax tripod head this is the time to buy one.  You can get the $100 version since if you can't afford the more expensive ones. That's really all you will need along with your ND filter to get some potentially award winning shots.
Lens: This is a wide angle lens location for sure.
Gear: Circular polarizing filter, neutral density filter, tripod, shutter release.
Camera Settings

Aperture Priority: – It is generally used to get your depth of field (control how much is in focus from your subject back). You will want to do some shots at hyper focal distance. That means your subject to infinity is in focus. Most formulas of hyper focal distance, which are very complicated, lead you back to f8, f11 or f13. If your shutter speed drops to 1/30th sec. or lower you will need to put your camera on a tripod. The higher the f number the less light that will come in and your shutter speed will drop to let more light in.

When doing certain shots such as flowers, you might want the opposite effect. That is when your subject is in complete focus and the background is totally blurred called the bokeh effect. You will use your lowest F-number such as 2.8, or 3.5. Go as low as your particular lens will allow.
Shutter Priority: If you have moving subjects such as the birds flying by you want to shoot in shutter priority to be sure they come out clear. When people are walking through shoot at 1/250th sec. and adjust your ISO accordingly. If people or animals are running by increase your shutter speed to about 1/500th sec and if it's a bright sunny day, go as high as 1/1000th to 1/1200 sec. to get the birds crystal clear as they fly by here.
Manual Mode:  To do your long exposure running, milky water shots you will have use a tripod.  All of your settings will vary depending on the lighting and what neutral density filter you have. You will shoot in manual mode for the milky waters. ISO is always 100 or as low as your camera will allow. Aperture is  f22. Your shutter speed will vary depending on the light. Take some test shots to decide on your shutter speed after you put your neutral density filter on. (It's like sun glasses for your camera to stop light from coming in). Use your live view mode to focus to lock the mirror up and avoid any camera movement. Use your shutter release or your 2 second timer to also avoid camera movement. Voila. You now have your milky water exposure. You want at least a 2 second exposure for running water. If you don't have a neutral density filter you may not get more than 1/15th of a second in the sun. Go to our store to buy your ND filter. I have a 3.0 for super long exposure in sunshine.
Read more on our Photography Techniques Page
If you don't have a neutral density filter you can buy one here.

Park Information:
The Natural Bridge, Field, British Columbia, Canada. On the road to Emerald Lake. No gates to this location so it is always open. I am planning on doing some 3 a.m. night photography here in June. I am from N.J.  With the 3 hour time difference that's cake for me.
Banff Rocky Mountain Resort – Our Favorite Spot in the Canadian Rockies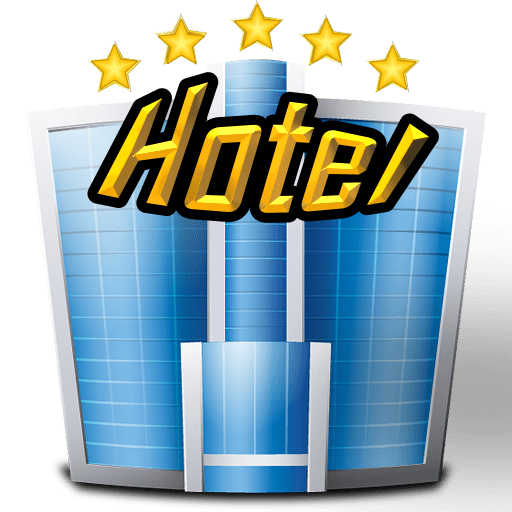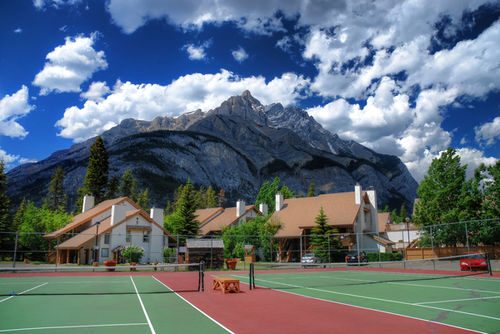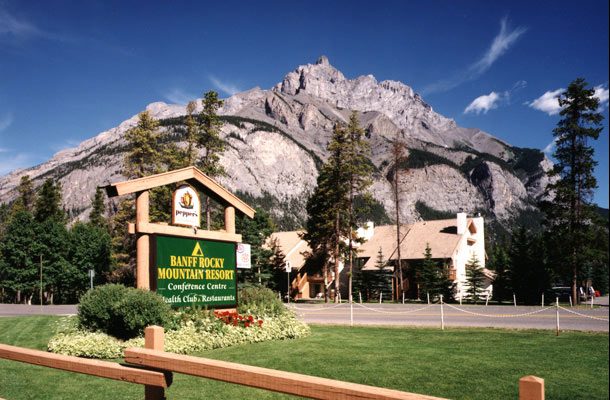 Hotel Information:
Banff Rocky Mountain Resort -1029 Banff Ave, Banff, AB T1L 1H8, Canada +1 403-762-5531

Click here to make your reservation in the best resort in The Canadian Rockies.  Reservations
This hotel offers outstanding service and extremely clean and comfortable units.  The Banff Rocky Mountain Resort is the perfect rocky mountain getaway for any traveler. They feature suites and condo style accommodation in Banff National Park. This picturesque location has a dining room, a deli, tennis courts, health facilities, swimming pool, squash courts, and conference facilities. Take your vacation to Banff and live the mountain lifestyle.
Field Hotels – For enjoyable, rustic and or extremely comfortable accommodations, Field, British Columbia has more than an adequate number of guest houses, guest cabins, and Inns for you to choose from. Below I have listed one that caught my interest. There is a hostel here that I stayed at. I was the only one in the room mid week in June so snoring was not part of the deal. The kitchen was clean and it was a great place. I stayed at it twice in 2 weeks. I have listed the name below.
Canadian Rockies Inn – $125/185 (low/high season) Extra Guest $25
308 Stephen Ave, Field, BC V0A 1G0, Canada
Canadian Rockies Inn is exceptionally clean, comfortable, spacious and quiet. All of our self-contained suites have king sized beds and spectacular views of the surrounding mountain peaks. We are located in the heart of the Canadian Rockies; includes free Wi-Fi internet access. It's best to book way in advance here since they only have 4 rooms.
Contact :
Phone : 1 (250) 344-1546 Text Message friendly
Phone : 1 (250) 343-6046
E-Mail : Click Here to E-Mail
Fireweed Hostel
313 Stephen Ave, Field, BC V0A 1G0, Canada
+1 250-343-6999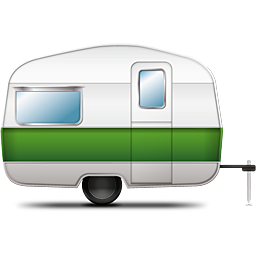 Camping:
Kicking Horse Campground:
Yoho Valley Rd, Field,
British Columbia, V0A 1G0
Kicking Horse Campground is the largest campground in Yoho National Park. This scenic campground offers riverside sites, a variety of secluded treed sites & an open meadow that offers stunning views of Cathedral Mountain. Its central location provides the perfect opportunity for exploring Yoho. Emerald Lake, the Natural Bridge, Takakkaw Falls & Spiral Tunnels are all within close proximity.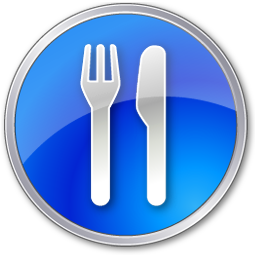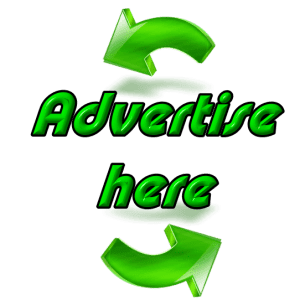 Advertising:
To view our advertising information please go here. To have your hotel, restaurant, campground or other business listed on this page on you can purchase here. You can also purchase a more visible, top of the page banner ad below. Please put the name of the page as seen above so we know which page to place your ad or listing on. Thank you!
• Loaded Business Listing – 3 Images, full contact information, 75 words of type, logo, link to website, all company info.
• Basic Business Listing – Full contact information, logo, name, address, telephone, fax, e-mail and a link to your website.
• Simple Business Listing – Full contact information, Company name, email, address, telephone, fax.