Home> Allaire Village, New Jersey Photography Hot Spot
Allaire Village, N.J. Photography Hot Spot
Allaire State Park is a park located in Howell and in Wall Township in Monmouth County, New Jersey, United States, near the Borough of Farmingdale, operated and maintained by the New Jersey Division of Parks and Forestry and is part of the New Jersey Coastal Heritage Trail Route. The park is known for its restored 19th-century ironworks, Allaire Village, on the park premises. It is named after James P. Allaire, founder of the Howell Works at the same site.] The park also hosts the Pine Creek Railroad, a tourist railroad.Take a class here at Allaire Village in Monmouth County with Extra Eyes Photo Tours – Beginner level I and II. This hot spot has some trains, some 1800's barns and buildings for you to explore and photograph. Some buildings have signs requesting that you don't take pictures inside the buildings.
There are events that go on here other than those days it's a pretty quiet park. The train station is a great spot for some dynamic images. There are people dressed in 1800's attire walking around the grounds. It has the trains and maybe 7 or so buildings. You might even catch a wedding at the old church if your timing is right.  Don't mistake the location for the campground down the street.
Events: http://allairevillage.org/
Parking Fee: $5.00 a day charged seasonally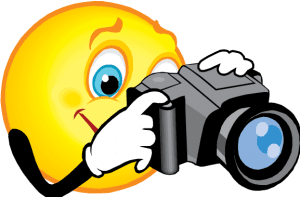 There are plenty of old 19th century buildings to photograph around Allaire Village. There is a small stream so bring your tripod and neutral density filters to get some long exposure water flow images. There are lots flowers in the spring so your tripod will come in handy for your macro photography too.  If you get inside some buildings you will need it for low light photos also.
Photography Information
Lens: A wide angle lens is a must for this location. There is a lot to shoot in this area but wildlife is very minimal but may pop out of no where so having a zoom with you cannot hurt but I would not recommend lugging it around just in case.

Gear: To get started doing your photography bring your tripod and your circular polarizing filter. The circular polarizing filter will make your white puffy clouds burst and deepen the blue around them. It will also take the glare off of the water and replace it with reflection. Bring your tripod in case there is not a lot of light to work with to get your depth of filed when desired. Don't forget your neutral density filter if we advise there is moving water here.
Gear List at a glance: Circular polarizing filter, neutral density filter, tripod, shutter release.
Camera Settings

Aperture Priority: It is generally used to get your depth of field (control how much is in focus from your subject back). You will want to do some shots at hyper focal distance. That means your subject to infinity is in focus. Most formulas of hyper focal distance, which are very complicated, lead you back to f8, f11 or f13. If your shutter speed drops to 1/30th sec. or lower you will need to put your camera on a tripod. The higher the f number the less light that will come in and your shutter speed will drop to let more light in.

When doing certain shots such as flowers, you might want the opposite effect. That is when your subject is in complete focus and the background is totally blurred called the bokeh effect. You will use your lowest F-number such as 2.8, or 3.5. Go as low as your particular lens will allow.
Shutter Priority: If you have moving subjects such as the birds flying by you want to shoot in shutter priority to be sure they come out clear. When people are walking through shoot at 1/250th sec. and adjust your ISO accordingly. If people or animals are running by increase your shutter speed to about 1/500th sec and if it's a bright sunny day, go as high as 1/1000th to 1/1200 sec. to get the birds crystal clear as they fly by here.
Manual Mode:  To do your long exposure running, milky water shots you will have use a tripod.  All of your settings will vary depending on the lighting and what neutral density filter you have. You will shoot in manual mode for the milky waters. ISO is always 100 or as low as your camera will allow. Aperture is  f22. Your shutter speed will vary depending on the light. Take some test shots to decide on your shutter speed after you put your neutral density filter on. (It's like sun glasses for your camera to stop light from coming in). Use your live view mode to focus to lock the mirror up and avoid any camera movement. Use your shutter release or your 2 second timer to also avoid camera movement. Voila. You now have your milky water exposure. You want at least a 2 second exposure for running water. If you don't have a neutral density filter you may not get more than 1/15th of a second in the sun. Go to our store to buy your ND filter. I have a 3.0 for super long exposure in sunshine.
Read more on our Photography Techniques Page
If you don't have a neutral density filter you can buy one here.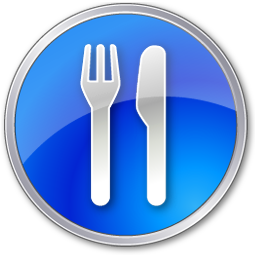 Food:
Food truck by the bathrooms
American Restaurant, Golf Course, and Bar
4185 Atlantic Ave, Wall Township, NJ 07727, United States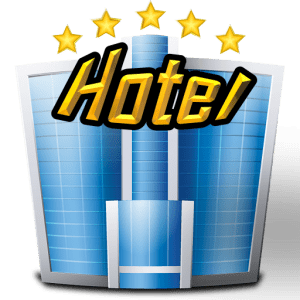 The Colts Neck Inn
732 409 1200
191 Route 537 West 

Colts Neck

, 

New Jersey
NJ 07722 
USA
When you are traveling doing your photography and looking for a place to rest, visit the Colts Neck Inn Hotel. The location offers the tranquility of the country while being in close proximity to the Asbury Park and Long Branch Beaches, Delicious Orchards, Monmouth Race Track, Jersey Shore Premium Outlets, Eatontown, Freehold, and Red Bank. The two-story hotel features 47 individually decorated rooms with Thomasville™ furnishings. They also offer two grand suites, each with a Jacuzzi. Guests enjoy free Wi-Fi, cable TV, parking, and continental breakfast. The Colts Neck Inn Hotel offers the comfort and charm one expects in a country setting, with modern amenities.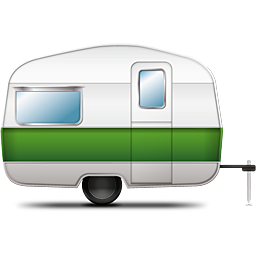 Camping:
Allaire State Park Camping – Make reservations here
Campsites: 45 tent and trailer sites with fire rings and picnic tables. Flush toilets and shower facilities are within walking distance. Trailer sanitary station open April 15 to October 31. Open year round. Fee: NJ Resident $20 per night; Non-Resident $25 per night.
Yurts: Four yurts. Circular tents built on a wood frame, featuring wood floors, a deck and plexiglass skylight. Each yurt has a wooden door, window screens and flaps, and two double-deck bunks, which sleep up to four people. Accessible to persons with disabilities. Fee: NJ Resident $35 per night; Non-Resident $40 per night.
Shelters: Six shelters. Cabin-like structures with a wood stove for heat and two double-deck bunks, which sleep up to four people. Each site includes a fire ring and picnic table. Accessible to persons with disabilities. Open February 1 to December 31. Fee: NJ Resident $48 per night; Non-Resident $60 per night.
Allaire Village at Allaire State Park is a great photography location. Photography Hot Spots.