Walnford House New Jersey Photography Hot Spot
62 Walnford Road, Upper Freehold, N.J. 
Ranger Station: 609-259-5794 – Walnford House: 609-859-6275
Travel out to the middle of nowhere to see this colorful historic location. It's a pretty cool spot. I think it's haunted. Check out the slideshow below and look for the ghost. My friend Helen took me out to this unique hot spot. I couldn't remember the the name so I called it Helen's Mill for quite some time.
The mill makes for great photos with its brilliant blue color. I just missed peak fall foliage here but it would be fantastic colors if I was a week earlier.  There are several buildings surrounding this mill to take pictures of. You can tour the inside of the buildings  when they are open or you can take a guided tour and learn about the mill and wetlands.
You will want to try to position yourself to get the reflections off the water of the mill and be sure to use a circular polarizing filter to get the dynamic reflections to make your photos pop. Go inside to get some architectural images just remember to bring your tripod along. I don't think this location gets too packed with people but do check their calendar for events.
There is not much else out this way. You can travel around the back roads looking for cool old beat up barns or some horses to pair this location up with or hit it on your way to another Monmouth County photography hot spot.
Hours: 8:30 a.m. – 4:30 p.m.
Food: Better bring your own. No food or drinks offered.
Professional Photography Permit: $50 to $180 per hour for weddings and professional shoots.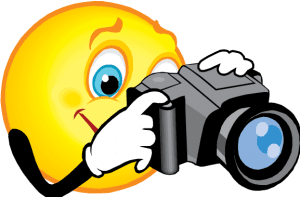 When to go:  This location is good all day long although the lighting seemed just right in the afternoon to get the sun on the side of the mill that you see in the photo. If you want to do the interior of the buildings you have to go when they are open.  It's great for fall foliage but spring and summer are good. You can do it in winter also. This can be great in a fresh snow.  It's only one small spot and it's not near much else. You can only spend a little time here so you do need to pair this up with something else. Maybe stop here if it's on your way to Batso Village.

Photography Information
Lens: A wide angle lens is a must for this location. There is a lot to shoot in this area but wildlife is very minimal but may pop out of no where so having a zoom with you cannot hurt but I would not recommend lugging it around just in case.
Gear: To get started doing your photography bring your tripod and your circular polarizing filter. The circular polarizing filter will make your white puffy clouds burst and deepen the blue around them. It will also take the glare off of the water and replace it with reflection. Bring your tripod in case there is not a lot of light to work with to get your depth of filed when desired. Don't forget your neutral density filter if we advise there is moving water here.
Gear List at a glance: Circular polarizing filter, neutral density filter, tripod, shutter release.
Camera Settings

Aperture Priority: It is generally used to get your depth of field (control how much is in focus from your subject back). You will want to do some shots at hyper focal distance. That means your subject to infinity is in focus. Most formulas of hyper focal distance, which are very complicated, lead you back to f8, f11 or f13. If your shutter speed drops to 1/30th sec. or lower you will need to put your camera on a tripod. The higher the f number the less light that will come in and your shutter speed will drop to let more light in.

When doing certain shots such as flowers, you might want the opposite effect. That is when your subject is in complete focus and the background is totally blurred called the bokeh effect. You will use your lowest F-number such as 2.8, or 3.5. Go as low as your particular lens will allow.
Shutter Priority: If you have moving subjects such as the birds flying by you want to shoot in shutter priority to be sure they come out clear. When people are walking through shoot at 1/250th sec. and adjust your ISO accordingly. If people or animals are running by increase your shutter speed to about 1/500th sec and if it's a bright sunny day, go as high as 1/1000th to 1/1200 sec. to get the birds crystal clear as they fly by here.
Manual Mode:  To do your long exposure running, milky water shots you will have use a tripod.  All of your settings will vary depending on the lighting and what neutral density filter you have. You will shoot in manual mode for the milky waters. ISO is always 100 or as low as your camera will allow. Aperture is  f22. Your shutter speed will vary depending on the light. Take some test shots to decide on your shutter speed after you put your neutral density filter on. (It's like sun glasses for your camera to stop light from coming in). Use your live view mode to focus to lock the mirror up and avoid any camera movement. Use your shutter release or your 2 second timer to also avoid camera movement. Voila. You now have your milky water exposure. You want at least a 2 second exposure for running water. If you don't have a neutral density filter you may not get more than 1/15th of a second in the sun. Go to our store to buy your ND filter. I have a 3.0 for super long exposure in sunshine.
Read more on our Photography Techniques Page
If you don't have a neutral density filter you can buy one here.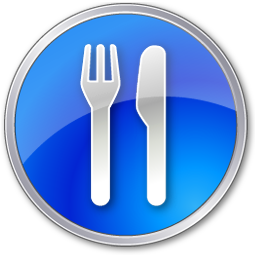 There is no food at this location. There isn't too much near by unless you go into town so bring some water and some snacks just in case.
Click here to add your own text