Home>Thousand Palms Ca. Photography
Thousand Palms Ca. Photography
Thousand Palms Ca. Photography
The Center for Natural Lands Management (CNLM) manages an extensive and diverse preserve in the Coachella Valley called the CNLM Thousand Palms Oasis Preserve (CNLM Preserve). This Preserve is approximately 880 acres in size and is on the northern edge of the Indio Hills. From the Preserve offers, you can see Little San Bernardino Mountains the edge of Joshua Tree National Park.
It's a good 20 minute plus walk out to the oasis so be sure to bring some water for hiking in the heat. The office is really cool. It's an old rustic cabin with lots of neat things inside.  Follow the wooden walkways out to the trail to the incredible oasis. Don't go off the path and around the back like we did. We got yelled at, sort of. I have a tendency to explore. There was a gate, and it was open. So..
We would pair this up with other locations for the day. You can stay busy photographing here for a few hours. An excellent trip to downtown Palm Springs for lunch after a morning shoot is a good idea. There is another oasis in downtown Palm Springs, but you can hike that one all day long. It's huge. It's called Indian Canyons, and we will be doing a page on that also. It's too much to do them both in one day so a two-day trip would be better.
Thousand Palms, Ca. Photography Hot Spot Location

You cannot get the reflection on the water like this without a circular polarizing filter.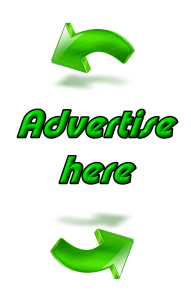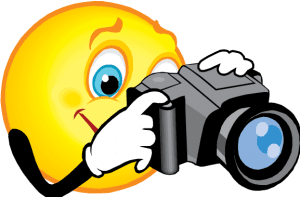 Photography Information
Lens: Generally, this area is a wide angle lens location.
Gear:  To get stared doing your photography bring your tripod and your circular polarizing filters. The CPL will make your white puffy clouds burst and deepen the blue sky color around them.  It will also take the glare off the water and replace it with the reflection. Bring your tripod too.  If there is not enough light when you are shooting, you will want to use it to get the depth of field, (higher F-stop). Don't forget your ND filter in case of you want to shoot moving waters.
Gear List at a Glance: Circular polarizing filter, neutral density filter, tripod, shutter release, wide angle and zoom lens.
When to Go:  This is the desert. It barely ever rains but it gets hot. Summer is not ideal.

Camera Settings
Aperture Priority – It is used to get your depth of field (control how much is in focus from your subject back). If your shutter speed drops to 1/30th of a second, it is because you lack light and you will need to put your camera on a tripod to avoid blurry pictures. Anything handheld below 1/30th of a second will be blurry. The higher the "f" in number, the less light that will into the camera and your shutter speed will drop to let more light in. When your "f" number goes up, your aperture closes. At f-22 you are barely letting any light in.  Always watch your shutter speed.  When taking your shot look at the bottom of the screen through the viewfinder and check your shutter speed. Do not to let your shutter speed go too low when hand holding.  Sometimes you cannot get a super high f stop because you do not have enough light. This will happen quite often at times such as sunset. Again, put your camera on a tripod and now your photos will not blur except for any subject that is moving in the image.

You might want the opposite effect. That is when your subject is in complete focus, and the background is totally blurred called the bokeh effect. You will use your lowest F-number such as 2.8, or 3.5. Go as small as your particular lens will allow.  Shooting in Aperture Priority allows you to control this.
Shutter Priority – If you have moving subjects such as the birds flying or boats moving you will want to shoot in shutter priority to be sure they come out clear. When boats are slowly going by shoot at 1/250th of a second and adjust your ISO accordingly. If they are moving very fast increase your shutter speed to about 1/500th of a second. If it's a bright sunny day go as high as 1/1000th to 1/1200th of a second to get the birds crystal clear as they fly by.
Manual Mode – You have moving waters here. You can do your long exposure running, milky water shots like our picture above.  You will have to use a tripod for this effect.  All of your settings will vary depending on the lighting and what neutral density filter you have. You will shoot in manual mode for the milky waters. ISO is always 100 or as low as your camera will allow. Aperture is f22. Your shutter speed will vary depending on the light. Take some test shots to decide on your shutter speed after you put your neutral density filter on. (It's like sunglasses for your camera to stop light from coming in). Use your live view mode to focus to lock the mirror up and avoid any camera movement. Use your shutter release or your 2-second timer to also prevent camera movement. Voila. You now have your milky water exposure. You will want at least a 2-second exposure for water. If you don't have a neutral density filter, you may not get more than 1/15th of a second in the sun. That does not give you a good effect. Go to our store to buy your ND filter. I have a 3.0 for super long exposure in the sunshine.
Read more on our Photography Techniques Page.  You can go to our waterfall photography section to learn how to shoot any moving waters.  You can also go to our Basic Photography section if you need a more detailed explanation of shutter speed or aperture priority modes.
If you don't have a neutral density filter, you can buy one here. We highly suggest you do not go anywhere without one. It makes all the difference between lifeless images and outstanding, dynamic images.
PROMASTER® Digital Circular Polarizing Filters are the highest quality most advanced optical filters available today for digital photography.
You MUST use a CPL here to get the reflection of the trees in the water!!
We highly suggest buying Promaster Circular Polarizing Filters and Neutral Density Filters. It's what we use on all of our images here in the magazine.  The link to purchase is under construction. We also like Tiffen Filters as seen below.

Park and Area Information:
Entrance Fees: None.  The CNLM Preserve gates are open from 7:00 a.m. to 6:00 p.m. from May through September and from 7:00 am to 5:00 p.m. October through April. The parking area at the Visitors' Center is small, so plan on carpooling or bringing a smaller vehicle as the lot is not well-suited for RVs and campers. Large groups should call ahead.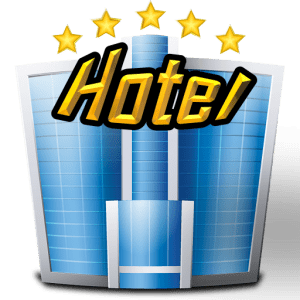 Hotel Information:
The Westin Mission Hills Resort Villas, Palm Springs
71777 Dinah Shore Drive, Rancho Mirage, California 92270 – Phone: (1)(760) 328-595
This is our pick for where to stay. We loved the grounds at this location. We didn't stay only because we have a brother right down the street. We get lucky sometimes. We went here and did some photography on the grounds though. It was that nice. It's much more affordable in the summer months and the winter can run up $199-$299.00 a night.
Homewood Suites by Hilton Palm Desert
$79.00 to $263.00- 2 bedroom suite in high season and all in between.
36999 Cook Street, Palm Desert, California, 92211, USA TEL: +1-760-568-1600 FAX: +1-760-568-1608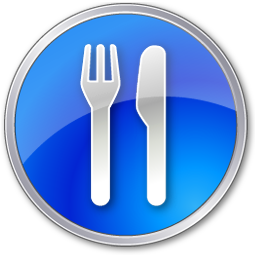 Restaurants:

There is no food out this way so be sure to bring snacks and water in your backpack.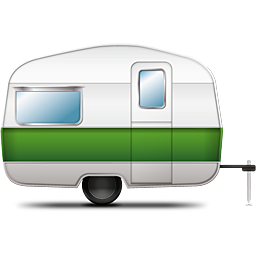 Camping:
Cathedral Palms
35901 Cathedral Canyon Dr
Cathedral City, CA 92234-7260
(760) 324-8244
Cathedral Palms on Cathedral Canyon Dr in Cathedral City, CA is in the Beach California section(s) Rv (Recreational Vehicle) Parks And Campgrounds.