Kappa, Hawaii – Island of Kauai Hot Spot Location

This was a pretty incredible sunrise on the beach of Lydgate State Park on the east side of the Island.
DIRECTIONS:  You get there by going down Leho Drive off of Kuhilo Highway (route 56) the main road on the eastern most side of the island in the center of the island. It's behind the Aston Beach Hotel. You can go through their parking lot too.
There are several homeless people who live at this park. Every morning you see groups of people at the tables eating. I have to wonder if some organization comes in with food in the morning. The morning I took this picture a younger homeless man spoke to me of Jesus and how he helped him and helps everyone.   At one point he said, "Ask Jesus and he will deliver." Not making fun in anyway but in frustration I responded, "Can we as Jesus to get that girl to move out of my picture?"  His response was spot on when he said to me, "It seems Jesus wants her in the picture." I smiled and decided he was absolutely right. Instead of fighting Jesus and the universe I rolled with it and Accepted that, that was exactly how it was suppose to be. I look at the picture here now and I am glad Jesus put her in it and I relaxed a bit while doing the shot. I reminded myself that I don't always have control over everything I shoot.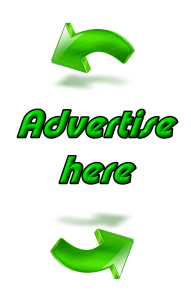 Photography Information
Lens: Generally this area is a wide angle lens location.
Gear:  To get stared doing your photography bring your tripod and your circular polarizing filters. The CPL will make your white puffy clouds burst and deepen the blue sky color around them.  It will also take the glare off the water and replace it with the reflection. Bring your tripod too.  If there is not enough light when you are shooting you will want to use it to get depth of field, (higher F-stop). Don't for get your ND filter in case of you want to shoot moving waters.
Gear List at a Glance: Circular polarizing filter, neutral density filter, tripod, shutter release, wide angle and zoom lens.
When to Go: Any time of year. Remember Hawaii can also get hot in the summer months. We were here in December and it was the rainy season for one side of the island. December through March is the rainy season but most of Kauai's frequent showers hit the northeast side of the island.  If you travel west or south you can avoid the rain but this spot and our other 2 favorite island spots are in this rainy area.  Winter months also brings the rough sea waters they told us. Actually we only found 3 really good spots on the whole island. The south side was all desert. I personally cried when I spent the day traveling to Waimea Canyon on the south side where there was nothing but one tourist view at the top. I went here in desperation to find good photography knowing it would bomb out but did it any way and yea, it was bad! I would not go to this island for photography. It was a extremely upsetting to be stuck here for a week. I can photograph all of the hot spots in less than a day.  We tried to get out but it was Christmas week. Airfare was through the roof!!

Camera Settings:  You can shoot this location in Aperture Priority to get depth of field(control how much is in focus).  I personally do HDR for every sunrise and sunset. I shoot in aperture priority and set the aperture for my landscape shots. If I am not below 1/40th of a second, which in sunshine doesn't usually happen, I do not use the tripod but for sunrise and sunset I always use the tripod since I will lose light quickly or start out darker when doing sunrise.  When I go below 1/30th of a second when I am lacking light, as I check every shot with my eye in the camera reading it on the bottom of the screen, I absolutely must pull out my tripod to avoid a blurry picture. If your shutter speed drops below 1/30th of a second on hand held shots and you do not put your camera on a tripod your shots will be blurry. At 1/40th of a sec. I am completely still and turn myself into a human tripod it will not blur. You can do HDR in apeture priority and or you can do it in shutter priority.

Shutter Priority – If you have moving subjects such as the birds flying by you want to shoot in shutter priority to be sure they come out clear. When people are walking through I shoot at 1/250th sec. and adjust my ISO accordingly. If people or animals are running by I will up it to 1/500th sec and if it's a bright sunny day I go as high as 1/1000th sec to get the birds crystal clear as they fly by here.
To do your long exposure running, milky water shots you will have to pull out the tripod.  All of your settings will vary depending on the lighting and what neutral density filter you have. You will shoot in Manual Mode for the milky waters. ISO is always 100. Aperture is always f22. Your shutter speed will vary depending on the light. Take some test shots to decide on your shutter speed after you put your neutral density filter on. (It's like sun glasses for your camera to stop light from coming in). Use your live view mode to focus to lock the mirror up and avoid any camera movement. Use your shutter release or your 2 second timer to also avoid camera movement. Voila. You now have your milky water exposure. You want at least a 2 second exposure for running water. If you don't have a neutral density filter you may not get more than 1/15th of a second in the sun. Go to our store to buy your ND filter. I have a 3.0 for super long exposure in sunshine – I can go as long as 30 seconds. I have a ND 1.2 and a ND8 for shorter exposures.
From a boat you have to remember you are moving and have to account for the movement just as if your subject was moving. You're moving instead so it's the same thing. I never say any boat rentals so unless you find a local that wants to hang out I highly doubt you will out on a boat here. Shoot in shutter priority at a least 1/200th of a second, depending on how fast you are moving and how fast your subjects are moving. Up the shutter speed if you have enough light. I personally don't go over ISO 800 to avoid noise at any given time.
PROMASTER® Digital Circular Polarizing Filters are the highest quality most advanced optical filters available today for digital photography.
We highly suggest buying Promaster Circular Polarizing Filters and Neutral Density Filters. It's what we use on all of our images here in the magazine.  The link to purchase is under construction. We also like Tiffen Filters as seen below.

Park and Area Information:
Entrance Fees: Free open park. No fees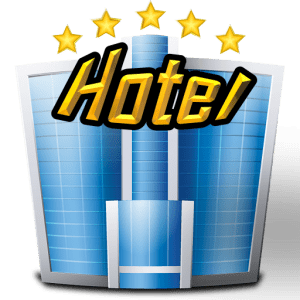 Hotel Information:
Aston Aloha Beach Hotel – 3-5920 Kuhio Highway Kapaa, HI 96746  •  Reservations: 1-855-410-5694
We stayed here. Great bang for the buck. Best price on the island. Please pet the black kitty cat that lives there for me if you stay here. I him in my room. I traveled alone this trip and got lonely.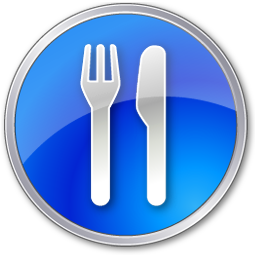 Bobby V's Italian Restaurant
4-788 Kuhio Hwy
Kapaa, HI 96746  -(808) 821-8080