Home> Sedona Arizona Photography Hot Spot
 Sedona Arizona Photography Hot Spot
Sedona Arizona Photography Hot Spot Location

We have a friend named Bimmy in Sedona, but we lost our contact information. Hopefully, she will see this some day and contact us.
Sedona's main attraction is its array of red sandstone formations. The formations appear to glow in brilliant orange and red when illuminated by the rising or setting sun. The red rocks form an attractive backdrop for many activities, ranging from spiritual pursuits to the hundreds of hiking and mountain biking trails.
Sedona Arizona offers many specific locations to do insanely dynamic photography! Our weather was not great, so we did not get what we wanted, but we did get a whole lot of drama in the sky. The Chapel of the Holly Cross, Cathedral Rock, and the Airport view are some great locations just to name a few.  Don't forget about night photography in Sedona. They have some pretty dark skies outside of town. Visit our dark sky information page to find out how to get information on this. Read it here. – Sedona Arizona Photography
We are returning to Sedona shortly to absorb some of its scrumptious scenery and bask in its atmosphere of energy vortexes.  Extra Eyes Photo Tours will take you to there. Pair this location up with Oak Creek Canyon like they do. www.extraeyesphototours.com
At Bimmy's Place. Bimmy call us if you see this. We lost your phone number.
A not so great image of Cathedral Rock which can be dynamic when conditions are right.
Photography Information
Lens: Generally, this area is a wide angle lens location, but there is some wildlife so if you have zoom lens keep it nearby.
Gear:  To get started doing your photography bring your tripod and your circular polarizing filters. The CPL will make your puffy white clouds burst and deepen the blue sky color around them.  It will also take the glare off the water and replace it with the reflection. Bring your tripod too.  If there is not enough light when you are shooting, you will want to use it to get some depth of field, (higher F-stop). Don't forget your ND filter in case of you want to shoot moving waters.
Gear List at a Glance: Circular polarizing filter, neutral density filters, tripod, shutter release, wide angle and zoom lens.
When to Go: After October and before June. Use your judgment. It's a desert. It gets hot here.

Camera Settings
Aperture Priority – It is used to get your depth of field (control how much is in focus from your subject back). If your shutter speed drops to 1/30th of a second, it is because you lack light and you will need to put your camera on a tripod to avoid blurry pictures. Anything handheld below 1/30th of a second will be blurry. The higher the "f" in number, the less light that will into the camera and your shutter speed will drop to let more light in. When your "f" number goes up, your aperture closes. At f-22 you are barely letting any light in.  Always watch your shutter speed.  When taking your shot look at the bottom of the screen through the viewfinder and check your shutter speed. Do not to let your shutter speed go too low when hand holding.  Sometimes you cannot get a super high f stop because you do not have enough light. This will happen quite often at times such as sunset. Again, put your camera on a tripod and now your photos will not blur except for any subject that is moving in the image.

You might want the opposite effect. That is when your subject is in complete focus, and the background is totally blurred called the bokeh effect. You will use your lowest F-number such as 2.8, or 3.5. Go as small as your particular lens will allow.  Shooting in Aperture Priority allows you to control this.
Shutter Priority – If you have moving subjects such as the birds flying or boats moving you will want to shoot in shutter priority to be sure they come out clear. When boats are slowly going by shoot at 1/250th of a second and adjust your ISO accordingly. If they are moving very fast increase your shutter speed to about 1/500th of a second. If it's a bright sunny day go as high as 1/1000th to 1/1200th of a second to get the birds crystal clear as they fly by.
Manual Mode – You have moving waters here. You can do your long exposure running, milky water shots like our picture above.  You will have to use a tripod for this effect.  All of your settings will vary depending on the lighting and what neutral density filter you have. You will shoot in manual mode for the milky waters. ISO is always 100 or as low as your camera will allow. Aperture is f22. Your shutter speed will vary depending on the light. Take some test shots to decide on your shutter speed after you put your neutral density filter on. (It's like sunglasses for your camera to stop light from coming in). Use your live view mode to focus to lock the mirror up and avoid any camera movement. Use your shutter release or your 2-second timer to also prevent camera movement. Voila. You now have your milky water exposure. You will want at least a 2-second exposure for water. If you don't have a neutral density filter, you may not get more than 1/15th of a second in the sun. That does not give you a good effect. Go to our store to buy your ND filter. I have a 3.0 for super long exposure in the sunshine.
Read more on our Photography Techniques Page.  You can go to our waterfall photography section to learn how to shoot any moving waters.  You can also go to our Basic Photography section if you need a more detailed explanation of shutter speed or aperture priority modes.
If you don't have a neutral density filter, you can buy one here. We highly suggest you do not go anywhere without one. It makes all the difference between lifeless images and outstanding, dynamic images.
Read more on our Photography Techniques Page
If you don't have a neutral density filter you can buy one here.

Park and Area Information:
Entrance Fees: 
A Red Rock Pass (or America The Beautiful Interagency Pass, Golden Age or Golden Access) is required when leaving your vehicle unattended while recreating on National Forest land around Sedona and Oak Creek Canyon. View the Red Rock Country Map to see locations of fee areas where the Red Rock Pass is required.
The pass must be displayed in the windshield of the vehicle. Vehicles parked on the National Forest in the red rock area that do not display a valid pass in the windshield are subject to receiving a citation. A pass is not required for incidental stopping to take a photograph or to enjoy a scenic vista (approximately 15 minutes or less).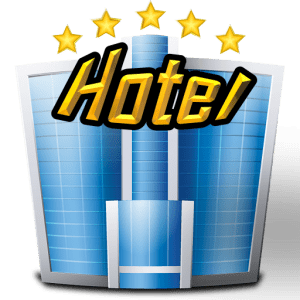 Hotel Information:
Call us purchase ad ad below. We will put your hotel here for as little as $50 per year. You can't beat that.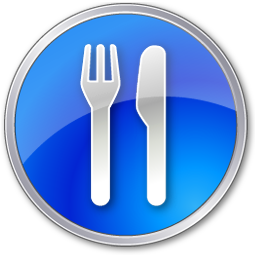 Restaurants:

Call us purchase ad ad below. We will put your business here for as little as $50 per year. You can't beat that.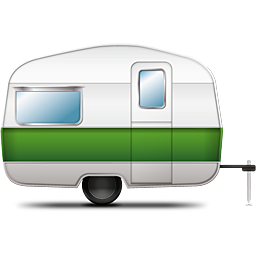 Camping:
Cave Springs Campground is located at the northern end of Sedona's famous Oak Creek Canyon, 11 miles from the 89A turnoff in Sedona. Cave Springs is the largest campground along scenic Oak Creek.
Campsite: $20 per night (up to 8 people per site. If your party consists of more than 8 people, you will need an additional site.)
2nd vehicle: $10 additional for a second vehicle space permitting.
Firewood: $7 per bag (available from the campground host)
Showers: $4 per use (coin-operated)
Holders of Golden Age or Golden Access, America the Beautiful Senior or America the Beautiful Access passes may receive a 50% discount for overnight camping.
Open: April 1 – November 11