Sandy Hook is a great all around photography location. There is a $15.00 parking fee during the beach season. We like to go before or after the season to avoid the crowds and the fee. The beaches will be full in the summer months, but the birding areas and lighthouse area of the park won't be packed.
This is a sunrise/sunset location. You can get a view of the sunset to the west over the water with the colors reflecting quickly at this area. That's harder to do in N.J.in the northern or central part of the state. It's good for sunrise as all of the N.J. beaches are.  You can get some dynamic rocks in the foreground here. We always like foreground material in the pictures. This helps the overall composition. You won't get any docks in your pictures, but you can see the NYC skyline from this area. Take a hike up the lighthouse stairs for a tour and get some cool shots here.
The old Gunnison barracks are pretty cool to photograph from the outside while it lasts. We have heard they are being sold for $1,000 a piece to those who will sign a contract for renovation.
There are a few birds here. We got our snowy owl here in the winter time. There are osprey nests at the end of the island right before the lighthouse on the left when traveling north. There is a parking lot across the street from this area. It's the last parking lot on the right of the main road before it starts to fork and wind at the lighthouse.
Food: There are some food stands in the area by the crowds near the beach. Be prepared to park and walk and stand in line here. If you are there for photography, I would highly recommend bringing snacks and water to avoid the madness of the crowded sections.
Hotels: http://sandy-hook.com/sandy-hook-hotel.php
Visitors Center – 732- 872-5970
Parking Fee: $15.00 per car Memorial Day through Labor Day
The Inlet Side of the island is Dog-Friendly, but there is no food on this side.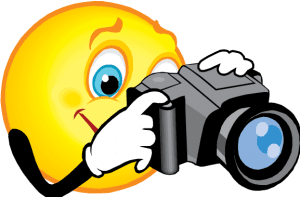 Photography Information
Lens: A wide-angle lens is a must for this location. There is a lot to shoot in this area. There are a lot of birds so having a zoom lens with you is a good idea. You might get lucky in winter and find a snowy owl like we did. But that would mean you are really lucky. They nomally do not show up here. The photography God's just love us. We get lucky almost everywhere we go.
Gear: To get started doing your photography bring your tripod and your circular polarizing filter. The circular polarizing filter will make your white puffy clouds burst and deepen the blue around them. It will also take the glare off of the water and replace it with reflection. Bring your tripod in case there is not a lot of light to work with to get your depth of field when desired. Don't forget your neutral density filter if we advise there is moving water here.
Gear List at a glance: Circular polarizing filter, neutral density filter, tripod, shutter release.
Camera Settings

Aperture Priority: It is used to get your depth of field (control how much is in focus from your subject back). You will want to do some shots at the hyperfocal distance. That means your subject to infinity is in focus. Most formulas of hyperfocal distance, which are very complicated, lead you back to f8, f11 or f13. If your shutter speed drops to 1/30th sec. or lower you will need to put your camera on a tripod. The higher the f-number, the less light that will come in and your shutter speed will drop to let more light in.

When doing certain shots such as flowers, you might want the opposite effect. That is when your subject is in complete focus, and the background is totally blurred called the bokeh effect. You will use your lowest F-number such as 2.8, or 3.5. Go as small as your particular lens will allow.
Shutter Priority: If you have moving subjects such as the birds flying by you want to shoot in shutter priority to be sure they come out clear. When people are walking through shoot at 1/250th sec. and adjust your ISO accordingly. If people or animals are running by increasing your shutter speed to about 1/500th sec and if it's a bright sunny day, go as high as 1/1000th to 1/1200 sec. to get the birds crystal clear as they fly by here.
Manual Mode:  To do your long exposure running, milky water shots you will have to use a tripod.  All of your settings will vary depending on the lighting and what neutral density filter you have. You will shoot in manual mode for the milky waters. ISO is always 100 or as low as your camera will allow. Aperture is  f22. Your shutter speed will vary depending on the light. Take some test shots to decide on your shutter speed after you put your neutral density filter on. (It's like sunglasses for your camera to stop light from coming in). Use your live view mode to focus to lock the mirror up and avoid any camera movement. Use your shutter release or your 2-second timer to avoid camera movement. Voila. You now have your milky water exposure. You want at least a 2-second exposure for running water. If you don't have a neutral density filter, you may not get more than 1/15th of a second in the sun. Go to our store to buy your ND filter. I have a 3.0 for super long exposure in the sunshine.
Read more on our Photography Techniques Page
If you don't have a neutral density filter, you can buy one here.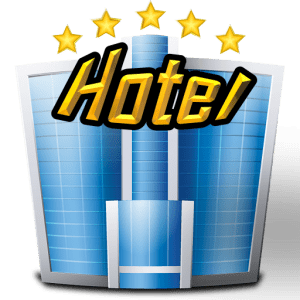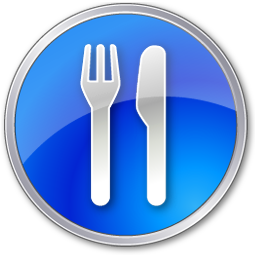 Add your restaurant here for as little as $50 per year.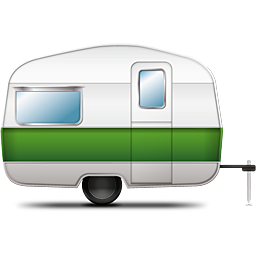 Add your campground here.