Home> The Salton Sea, Ca. Photography Hot Spot
 The Salton Sea, Ca. Photography Hot Spot
Photography Hot Spot Location – The Salton Sea, Southern California

The Salton Sea is a bird photographer's paradise.  It is a shallow, saline, endorheic rift lake located directly on the San Andreas Fault, predominantly in California's Imperial and Coachella valleys.  The modern sea was accidentally created by the engineers of the California Development Company in 1905. To increase water flow into the area for farming, irrigation canals were dug from the Colorado River into the valley. Due to fears of silt buildup, a cut was made on the bank of the Colorado River to further increase the water flow. The resulting outflow overwhelmed the engineered canal, and the river flowed into the Salton Basin for two years, filling the historic dry lake bed and creating the new sea, before repairs were completed. It was once a thriving resort community until the fish started dying and the smell was just everywhere. That's when everyone left.
Sunset here is pretty incredible as you can see the colors burst in the image above, but there is a smell of dead fish that you can get used to as you explore this post-apocalyptic looking town. We were a little nervous in this desolate city. It's filled with old beat up trailers that are falling apart, and you wonder if anyone is living in some of them. We don't scare easy at all, but we had a strange feeling here. You are also right near the Mexican border, and the thought of that made us spook a little.  DO NOT drive into Mexico. It's way too dangerous.
We drove all the way around the lake. I had to hit the wildlife refuge on the southern side. The photo of the salty looking dry area was the south side. The northern side was just filled with birds. There are plenty of birds everywhere. I just like the north shore best. Seems to be more there and less driving in between.
I met a man here named Jose. We named our photo file, five years ago, "The Salton Sea with Jose."  He showed us around at sunset when we were trying to find the right spot to get to the sunset on the water. It was in a farming area around the lake. Jose told me that If we had gone out there alone at night, there was a good chance that we might not come out, so don't be like us and go wondering in the dark alone.
There is also a cool road that runs away from the sea there that is just incredible. Coyote Road off of the midway point along the north shore of The Salton Sea.  It's the images with the clouds rolling in above.  Just below the gallery is an image with great clouds. That is a road you must travel down. It would be great if you could get clouds like that but that doesn't happen ofter here in the high desert.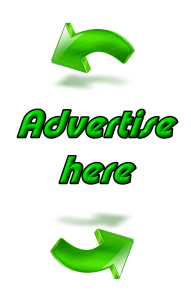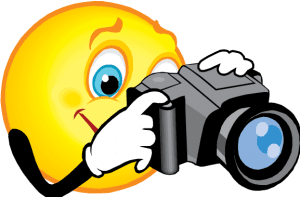 Photography Information
Lens: Generally, this area is a wide angle lens location and a zoom lens for birding location.
Gear:  To get started doing your photography bring your tripod and your circular polarizing filters. The CPL will make your puffy white clouds burst and deepen the blue sky color around them.  It will also take the glare off the water and replace it with the reflection. Bring your tripod too.  If there is not enough light when you are shooting, you will want to use it to get the depth of field, (higher F-stop). Don't forget your ND filter in case of you want to shoot moving waters.
Gear List at a Glance: Circular polarizing filter, neutral density filters, tripod, shutter release, wide angle and zoom lens.
When to Go: Winter. This is the desert that is all I have to say. There is an ongoing drought in California. I have not been here this year, so I don't know how low the waters are.
Off Season Jun. – Sept.  70-115 degrees – Very hot, water, hat, sunscreen, best fishing season
On Season Oct.-May  50-70 degrees- Best time to visit the park for any activity
Camera Settings

Aperture Priority: – It is used to get your depth of field (control how much is in focus from your subject back). You will want to do some shots at the hyperfocal distance. That means your subject to infinity is in focus. Most formulas of hyperfocal distance, which are very complicated, lead you back to f8, f11 or f13. If your shutter speed drops to 1/30th sec. or lower you will need to put your camera on a tripod. The higher the f-number, the less light that will come in and your shutter speed will drop to let more light in.

When doing certain shots such as flowers, you might want the opposite effect. That is when your subject is in complete focus, and the background is totally blurred called the bokeh effect. You will use your lowest F-number such as 2.8, or 3.5. Go as low as your particular lens will allow.
Shutter Priority: If you have moving subjects such as the birds flying by you want to shoot in shutter priority to be sure they come out clear. When people are walking through shoot at 1/250th sec. and adjust your ISO accordingly. If people or animals are running by increase your shutter speed to about 1/500th sec and if it's a bright sunny day, go as high as 1/1000th to 1/1200 sec. to get the birds crystal clear as they fly by here.
Manual Mode:  To do your long exposure running, milky water shots you will have use a tripod.  All of your settings will vary depending on the lighting and what neutral density filter you have. You will shoot in manual mode for the milky waters. ISO is always 100 or as low as your camera will allow. Aperture is  f22. Your shutter speed will vary depending on the light. Take some test shots to decide on your shutter speed after you put your neutral density filter on. (It's like sunglasses for your camera to stop light from coming in). Use your live view mode to focus to lock the mirror up and avoid any camera movement. Use your shutter release or your 2-second timer to also prevent camera movement. Voila. You now have your milky water exposure. You want at least a 2-second exposure for running water. If you don't have a neutral density filter, you may not get more than 1/15th of a second in the sun. Go to our store to buy your ND filter. I have a 3.0 for super long exposure in the sunshine.
Read more on our Photography Techniques Page
If you don't have a neutral density filter, you can buy one here.

Park and Area Information:
Entrance Fees:   Day use – $5.00  Boat Launch $3.00

Area Day use area for
Fishing, visitor center, picnic, birding, sightseeing
Headquarters full RV hookups
New Camp developed campground
Boat Launch
These park areas will be subject to summertime Off-Season closures (Jun-Jul-Aug-Sep.) :


Location-Directions
30 miles south of Indio on Highway 111.  Located on the north shore of the Salton Sea, it is about a three hour drive from the Los Angeles or San Diego areas.  From Los Angeles, take Interstate 10 east to Indio, take 86S exit then turn left at Avenue 66, then right onto Highway 111.  Go south about 12 miles to the Salton Sea SRA Headquarters entrance.  From San Diego take Highway 78 east, then left (north) on Highway 86 .  Turn right at Avenue 66 and then right onto Highway 111.  Go south about 12 miles to the Salton Sea SRA Headquarters entrance.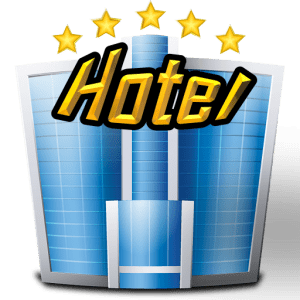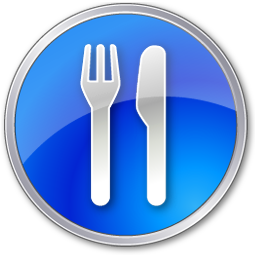 Restaurants:

There is a Subway on your way in at the very north tip of the Salton Sea. There isn't much food out here so be sure to grab something. I always bring snacks and of course water. Lot's of water. This is the desert you know.  They are not always open so be prepared!
Subway – North Side

90480 66th Ave
Mecca, CA 92254
Buckshot Deli & Diner – North Eastern Side
8120 CA-111
Niland, CA 92257
Alamo Restaurant – West Side
2100 Marina Dr
Thermal, CA 92274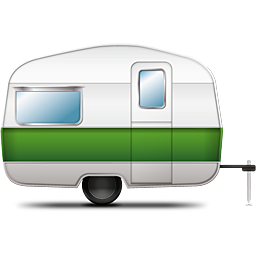 Camping:
These park areas will be subject to summertime Off-Season closures (Jun-Jul-Aug-Sep.) :
Mecca Beach campground    
Corvina Beach
Salt Creek primitive campground
Open during the In-Season Oct.-Nov.-Dec.-Jan.-Feb.-Mar.-Apr.-May.
Visitor Center  – Summer Hours: 10 a.m. to 4 p.m. Fri, Sat, Sun.
– Off Season hours: 10 a.m. to 4 p.m. Fri, Sat, Sun