Home> Gloucester Massachusetts  Photography Hot Spot
Ocean Alliance Paint Factory Photography Hot Spot
Nestled on a back street in the Cape Ann, Rockport are you will find the Ocean Alliance Paint Factory. Photography 101, shoot red. In general anything red adds to the dynamic appeal of an image. You obviously have some red at the Paint Factory. There are several other stops along the way to get out of your car and do photography when going to this historic location. The area, in general, has several hot spots. A weekend trip to this area will keep you busy. Don't forget this is also night sky photography heaven. When going here stay at the Castle Manor Inn for a great atmosphere, food and convenience to all the area hot spots.
Castle Manor Inn – Best Place to Stay when in Rockport and the surrounding area.
We loved it here. Quiet, great atmosphere, wonderful breakfast, clean and a great price for all it offers.
Ocean Alliance, Inc., is dedicated to the conservation of whales and their marine environment through research and education. The organization is based in the iconic Tarr & Wonson Paint Manufactory in Gloucester, Massachusetts, United States. 32 Horton St., Gloucester, MA, 01930, (978) 281 2814
It was founded in 1971 by biologist Roger Payne. Led by Payne and Chief Executive Officer Iain Kerr, Ocean Alliance collects a broad spectrum of data on whales and ocean life relating particularly to toxicology, behavior, bioacoustics, and genetics. From those data, the Alliance works with its scientific partners to advise educators and policy makers on wise stewardship of the oceans to: reduce pollution, prevent the collapse of marine mammal populations, maintain human access to fish and other sea life, and benefit ocean and human health.
In 2008 Ocean Alliance purchased the buildings to be their new headquarters with the intention of making the Paint Factory a proud symbol of the city of Gloucester's pioneering spirit and its intimate connection with the seas.
Nearby Photography Hot Spots
Motif #1 is another must photograph location.
Nearby Hammond Castle is a great spot to get some interior and exterior photos. It is a good place to keep in mind for a rainy day.
Fishing village boat docks surround the Paint Factory area.

Photography Information
Lens: This area is a wide angle lens location.
Gear:  To get started doing your photography bring your tripod and your circular polarizing filters. The CPL will make your puffy white clouds burst and deepen the blue sky color around them.  It will also take the glare off the water and replace it with the reflection. Bring your tripod too.  If there is not enough light when you are shooting, you will want to use it to get the depth of field, (higher F-stop). Don't forget your ND filter in case of you want to shoot moving waters.
Gear List at a Glance: Circular polarizing filter, neutral density filter, tripod, shutter release, wide angle and zoom lens.
When to Go: Weekdays, when it is slightly off season, is best. This is a tourist town so be prepared for people. Keep in mind this is also a milky way dark sky area so you might want to plan your trip around a new moon.
Camera Settings
Aperture Priority – It is generally used to get your depth of field (control how much is in focus from your subject back). If your shutter speed drops to 1/30th sec. or lower because you lack light you will need to put your camera on a tripod to avoid blurry pictures. Anything handheld below 1/30 sec will be blurry. The higher the "f" number, the less light that will come in and your shutter speed will drop to let more light in. When your "f" number goes up, your aperture closes. At f-22 you are barely letting any light in.  Always watch your shutter speed.  When taking your shot look at the bottom of the screen through the viewfinder and check your shutter speed. Do not to let your shutter speed go too low when hand holding.  Sometimes you cannot get a super high f stop because you do not have enough light. This will happen quite often at times such as sunset. Again, put your camera on a tripod and now your photos will not blur except for any subject that is moving in the image.

You might want the opposite effect. That is when your subject is in complete focus, and the background is totally blurred called the bokeh effect. You will use your lowest F-number such as 2.8, or 3.5. Go as small as your particular lens will allow.  Shooting in Aperture Priority allows you to control this.
Shutter Priority – If you have moving subjects such as the birds flying or boats moving you will want to shoot in shutter priority to be sure they come out sharp. When boats are slowly going through shoot at 1/250th sec. and adjust your ISO accordingly. If they are moving very fast increase your shutter speed to about 1/500th sec. If it's a bright sunny day go as high as 1/1000th to 1/1200 sec. to get the bird's crystal clear as they fly by.
Manual Mode – You have moving waters here. You can do your long exposure running, milky water shots like our picture above.  You will have to use a tripod for this effect.  All of your settings will vary depending on the lighting and what neutral density filter you have. You will shoot in manual mode for the milky waters. ISO is always 100 or as low as your camera will allow. Aperture is f22. Your shutter speed will vary depending on the light. Take some test shots to decide on your shutter speed after you put your neutral density filter on. (It's like sunglasses for your camera to stop light from coming in). Use your live view mode to focus to lock the mirror up and avoid any camera movement. Use your shutter release or your 2-second timer to also prevent camera movement. Voila. You now have your milky water exposure. You will want at least a 2-second exposure for water. If you don't have a neutral density filter, you may not get more than 1/15th of a second in the sun. That does not give you a good effect. Go to our store to buy your ND filter. I have a 3.0 for super long exposure in the sunshine.
Read more on our Photography Techniques Page.  You can go to our waterfall photography section to learn how to shoot any moving waters.  You can also go to our Basic Photography section if you need a more detailed explanation of shutter speed or aperture priority modes.
If you don't have a neutral density filter, you can buy one here. We highly suggest you do not go anywhere without one. It makes all the difference between lifeless images and outstanding, dynamic images.

Park and Area Information: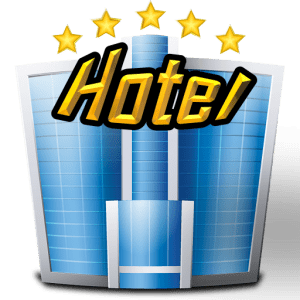 Castle Manor Inn.
The Castle Manor Inn, 141 Essex Ave, Gloucester, Mass.
We wouldn't stay anywhere else. We absolutely love this place. The breakfast spread had healthy options which we loved.  Tell them Photography Magazine Extra sent you. The staff was fantastic, the atmosphere perfect and the price was just right.  Book your stay now by clicking here.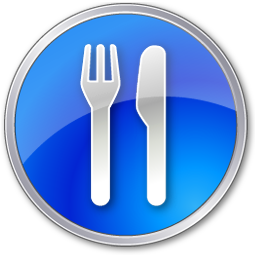 Castle Manor Inn Restaurant Hours
Wed-Sat > dinner > 5p – 9p
Sat-Sun > breakfast à la carte > 8a – 12p
Sun > dinner > 4p – 7p