Home> Oak Creek Canyon, Arizona Photography
Oak Creek Canyon, Arizona Photography Hot Spot Location

Oak Creek Canyon Scenic Drive – It has been recognized as one of the Top 5 Most Scenic Drives in America by Rand McNally.  Breathtaking in its red rock beauty, the Canyon is a spectacular 16-mile gorge with streams and waterfalls between sheer rock walls.  It is a river gorge located along the Mogollon Rim in northern Arizona between the cities of Flagstaff and Sedona. The canyon is often described as a smaller cousin of the Grand Canyon because of its scenic beauty. State Route 89A enters the canyon on its north end via a series of hairpin turns before traversing the bottom of the canyon for about 13 miles (21 km) until the highway enters the town of Sedona. The Oak Creek Canyon – Sedona area is second only to Grand Canyon as the most popular tourist destination in Arizona.
Route 89A descends a series of switchbacks into a scenic area known for interesting rocks.  Oak Creek Canyon is famous for its spectacular scenery.
We would stop at Oak Creek Canyon Vista. Here you can get a few shots, but these are what we call tourist shots. The ones for the memory book but not for our portfolio. It's well worth stopping to take in the beauty from above the canyon.  You can also shop for Native American jewelry and art from the natives who set up displays along the pathways. It's a good breaking point if you need one.
You will want to get out of your car to photograph these crimson cliffs and crystal pools up close. It's a winding road but get out and explore where ever you can.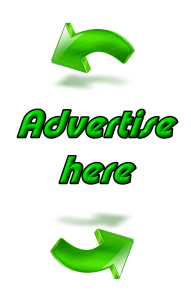 Photography Information
Camera Settings
Aperture Priority – It is used to get your depth of field (control how much is in focus from your subject back). If your shutter speed drops to 1/30th of a second, it is because you lack light and you will need to put your camera on a tripod to avoid blurry pictures. Anything handheld below 1/30th of a second will be blurry. The higher the "f" in number, the less light that will go into the camera and your shutter speed will drop to let more light in. When your "f" number goes up, your aperture closes. At f-22 you are barely letting any light in.  Always watch your shutter speed.  When taking your shot look at the bottom of the screen through the viewfinder and check your shutter speed. Do not to let your shutter speed go too low when hand holding.  Sometimes you cannot get a super high f stop because you do not have enough light. This will happen quite often at times such as sunset. Again, put your camera on a tripod and now your photos will not blur except for any subject that is moving in the image.

You might want the opposite effect. That is when your subject is in complete focus, and the background is totally blurred called the bokeh effect. You will use your lowest F-number such as 2.8, or 3.5. Go as small as your particular lens will allow.  Shooting in Aperture Priority allows you to control this.
Shutter Priority – If you have moving subjects such as the birds flying or boats moving you will want to shoot in shutter priority to be sure they come out clear. When boats are slowly going by shoot at 1/250th of a second and adjust your ISO accordingly. If they are moving very fast increase your shutter speed to about 1/500th of a second. If it's a bright sunny day go as high as 1/1000th to 1/1200th of a second to get the birds crystal clear as they fly by.
Manual Mode – You have moving waters here. You can do your long exposure running, milky water shots like our picture above.  You will have to use a tripod for this effect.  All of your settings will vary depending on the lighting and what neutral density filter you have. You will shoot in manual mode for the milky waters. ISO is always 100 or as low as your camera will allow. Aperture is f22. Your shutter speed will vary depending on the light. Take some test shots to decide on your shutter speed after you put your neutral density filter on. (It's like sunglasses for your camera to stop light from coming in). Use your live view mode to focus to lock the mirror up and avoid any camera movement. Use your shutter release or your 2-second timer to also prevent camera movement. Voila. You now have your milky water exposure. You will want at least a 2-second exposure for water. If you don't have a neutral density filter, you may not get more than 1/15th of a second in the sun. That does not give you a good effect. Go to our store to buy your ND filter. I have a 3.0 for super long exposure in the sunshine.
Read more on our Photography Techniques Page.  You can go to our waterfall photography section to learn how to shoot any moving waters.  You can also go to our Basic Photography section if you need a more detailed explanation of shutter speed or aperture priority modes.
If you don't have a neutral density filter, you can buy one here. We highly suggest you do not go anywhere without one. It makes all the difference between lifeless images and outstanding, dynamic images.
Read more on our Photography Techniques Page
If you don't have a neutral density filter you can buy one here.

Park and Area Information:
Oak Creek Canyon is starts on 89A in Sedona Arizona and continues for approximately 16 miles going north to Flagstaff. Its a winding, switch back road so drive carefully.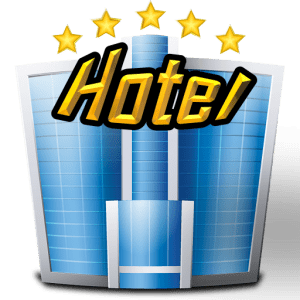 Hotel Information:
Oak Creek Terrace Resort, – 4548 North State Route 89A, Sedona, Arizona, 86336, United States octresor@sedona.net
1-800-224-2229 In room jacuzzi's, fireplaces, cabins and this canyon has atmosphere to die for.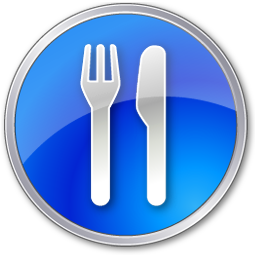 Indian Gardens Cafe and Market:
Lunch/Breakfast from $9.00
Hours – 7:30-5:00 Everyday
Our kitchen closes at 4:00 – Phone – (928) 282-7702 – eat@indiangardens.com
Location: 3951 N. State Route 89a, Sedona, Arizona 86336
 Restaurants:

Dairy Queen Brazier: – 4788 N State Rte 89A -Sedona, Arizona. One stop along the scenic drive is fast food. We don't like fast food but we have to let you know about it.  It's about 3-4 miles north of Sedona on the scenic drive. If you keep going you will find healthy food in Sedona.
Oak Creek Canyon Food and Restaurants: –  Take your snacks and drinks along on the this route. There is only one general store to stop at along the scenic drive to get some snacks. There are just a few places to stop for a sit down meal along the way.
After undergoing a full remodel in January, 2015, The Table at Junipine is ready to serve you.  We feature seasonal changes to our menu, and we only serve what we are excellent at creating.
Open Thursday through Saturday from 11am – 8pm, serving lunch and dinner
Happy Hour menu and drink specials from 3pm-6pm Thursday through Saturday
Open Sunday from 9am – 2pm serving breakfast and lunch
Full service bar with premium liquors, a variety of hand-selected wines, and locally made craft beer on draft from Mother Road, Deschutes, and Oak Creek Brewing Companies
Sedona Arizona Restaurants:
Thai Spices Natural Restaurant – 2611 State Rte 89A, Sedona, AZ 86336 – Phone: (928) 282-0599
Thai Spices Natural Restaurant is the creation of chef Pearl Pardee who is known for her masterful merging of the principles of macrobiotic cooking with traditional Thai cuisine.
Thai Spices dishes are energetically balanced meals that are both delicious and healthy. Pearl was trained professionally in macrobiotic cooking at two world-renowned centers, The Kushi Institute and The Vega Institute, and studied traditional Thai cuisine with the Thai royal family's chef, Arjan Boonchoo. Health conscious diners particularly appreciate the absence of refined sugar and flour, genetically modified ingredients and MSG in Pearl's dishes, as well as the use of fresh, high quality, frequently organic produce and meats. Please remember that non-gmo does not mean it is organic.
Chocola Tree Organic Eatery – 1595 State Rte 89A, Sedona, AZ 86336 – Phone:(928) 282-2997
'Motto' – "ChocolaTree is a Sanctuary where each Being can nurture their Authenticity."
The Chocola Tree Organic Eatery sources 100% Organic or Wild-crafted produce; all of their seeds, nuts, veggies, spices, sea veggies everything! Chocola Tree has planted their own small food forest at the Eatery; they offer regular garden forums for free to assist others in planting. Their garden is planted in a unique way to honor the respectful ways of Anastasia. Chocola Tree Organic Eatery will only use natural cleaning products and never use chlorine bleach as it is the "number 1 worst "cleaning" chemical upon our earth's planet" therefore it really does not clean!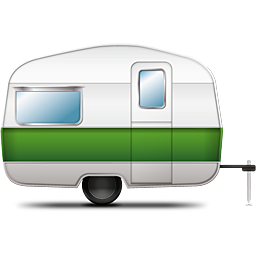 Camping:

Cave Springs Campground is located at the northern end of Sedona's famous Oak Creek Canyon, 11 miles from the 89A turnoff in Sedona. Cave Springs is the largest campground along scenic Oak Creek.
Campsite: $20 per night (up to 8 people per site. If your party consists of more than 8 people, you will need an additional site.)
2nd vehicle: $10 additional for a second vehicle space permitting.
Firewood: $7 per bag (available from the campground host)
Showers: $4 per use (coin-operated)
Holders of Golden Age or Golden Access, America the Beautiful Senior or America the Beautiful Access passes may receive a 50% discount for overnight camping.
Open: April 1 – November 11
 Area Weather:

What will Oak Creek Canyon's weather be like to day? Check here. It get's really foggy here and a little drizzle and fog also make the colors of the rocks explode so do not rule this out on a rainy day.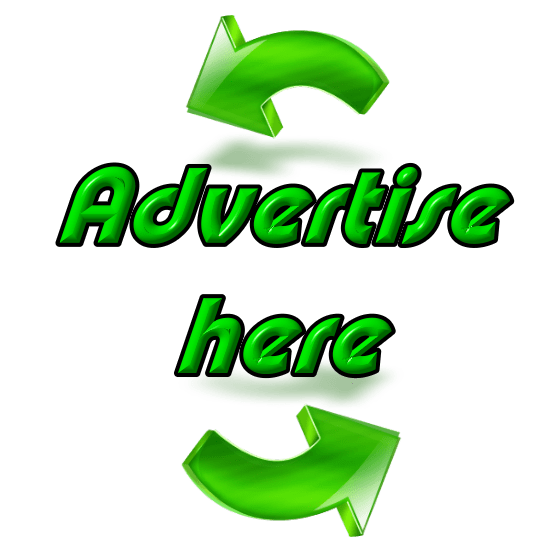 Advertising:
If you would like your business to be featured in this section please email or call us. To view our advertising rates go here.  To have your hotel, restaurant, campground or business listed on this page on this page see our section below.