Home> Little Hunter's Beach Acadia N.P.
Little Hunter's Beach Acadia N.P.
Little Hunter's Beach – Acadia National Park Photography Hot Spot

Acadia National Park is a National Park located in the U.S. state of Maine. It reserves much of Mount Desert Island, and associated smaller islands, off the Atlantic coast. Originally created as Lafayette National Park in 1919, the oldest National Park east of the Mississippi River, it was renamed Acadia in 1929.
Acadia National Park is one of the most photographed parks in the United States. This image alone should portray why that is so.  Extra Eyes Photo Tours will take you to all of the hidden locations. It's a great tour. See the details here www.extraeyesphototours.com
Little Hunter's Beach Photography Hot Spot.  Little Hunter's Beach is by far one of my top ten places on the planet earth to go to for photography among other things. If there is a location that you can get close to God, The Universe and Nature, this is surely it.  Don't plan on zooming through here in the excitement of photographing the rest of the park. Take a minute to ground yourself to the earth and actually connect with nature and all of its awe-inspiring elements at this beach.   Did you ever hear millions of rocks washing upon the shore in waves? This is a sound you may never hear again in your lifetime.  If you meditate, plan on doing that during your photography break here.
This spot is located on the southeast side of Mount Desert Island in Acadia National Park at Hunters Head. You can find this area of the park on the Park Loop Road.  It's hard to find because it is hidden from site. Extra Eyes Photo Tours will take you here on their tour. There is a trail when facing the water on the left side of the cliff area. You can go up there and shoot down as seen in the image above. Be careful up here as always, pay attention to your footing and how close you get to the edge. It's not the greatest view to get shots, but it is an amazing experience to be up there.
If you are looking to leave here and head to another northern location, read all about our journey from Acadia National Park, Maine to Fundy Trail, Canada. An incredible journey. >Read more here.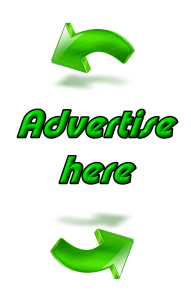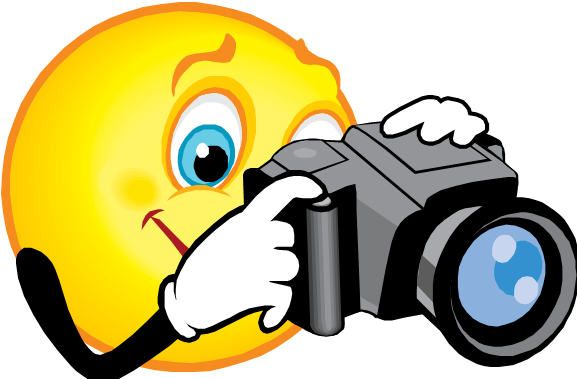 Buy a Neutral Density Filter to get the milky water effects while doing long exposure photography. A filter will allow you to slow your shutter speed. To go to our Store click here.
Photography Information
Lens: Generally, this is a wide angle lens location.
Gear: Bring your tripod and your circular polarizing filters. The circular polarizing filter will make your puffy white clouds burst and deepen the blue around them. It will also take the glare off of the water and replace it with reflection. Bring your tripod in case there is not a lot of light to work with to get your depth of field when desired. Don't forget your neutral density filter to do long exposure shots of the moving water.
Gear List at a glance: Circular polarizing filter, neutral density filter, tripod, shutter release.
When to go: This is dark sky territory. Don't go unless it is a new moon or you might regret all of the milky way shots you will miss. Any time of year is good except when they close the roads due to snow. This is a tourist hot spot! Go off-season or mid-week. See our Dark Sky Pages here.
Camera Settings

Aperture Priority: – It is used to get your depth of field (control how much is in focus from your subject back). You will want to do some shots at the hyperfocal distance. That means your subject to infinity is in focus. Most formulas of hyperfocal distance, which are very complicated, lead you back to f8, f11 or f13. If your shutter speed drops to 1/30th sec. or lower you will need to put your camera on a tripod. The higher the f-number, the less light that will come in and your shutter speed will drop to let more light in.

When doing certain shots such as flowers, you might want the opposite effect. That is when your subject is in complete focus, and the background is totally blurred called the bokeh effect. You will use your lowest F-number such as 2.8, or 3.5. Go as low as your particular lens will allow.
Shutter Priority: If you have moving subjects such as the birds flying by you want to shoot in shutter priority to be sure they come out clear. When people are walking through shoot at 1/250th sec. and adjust your ISO accordingly. If people or animals are running by, increase your shutter speed to about 1/500th sec and if it's a bright sunny day, go as high as 1/1000th to 1/1200 sec. to get the birds crystal clear as they fly by here.
Manual Mode:  To do your long exposure running, milky water shots you will have to use a tripod.  All of your settings will vary depending on the lighting and what neutral density filter you have. You will shoot in manual mode for the milky waters. ISO is always 100 or as low as your camera will allow. Aperture is  f22. Your shutter speed will vary depending on the light. Take some test shots to decide on your shutter speed after you put your neutral density filter on. (It's like sunglasses for your camera to stop light from coming in). Use your live view mode to focus to lock the mirror up and avoid any camera movement. Use your shutter release or your 2-second timer to also prevent camera movement. Voila. You now have your milky water exposure. You want at least a 2-second exposure for running water. If you don't have a neutral density filter, you may not get more than 1/15th of a second in the sun. Go to our store to buy your ND filter.
Read about Neutral Density Filters here.
Read more on our Photography Techniques Page
If you don't have a neutral density filter, you can buy one here.

Park and Area Information:
Entrance Fees: All park visitors are required to pay an entrance fee upon entry May–October. Passes are non-transferable. Credit cards are accepted at all fee collection areas.

Private Vehicle: $25 valid for 7 days
Admits private, non-commercial vehicle (15 passenger capacity or less) and all occupants.

Motorcycle: $20 valid for 7 days
Admits one or two passengers on a private, non-commercial motorcycle.

Per Person: $12 valid for 7 days
Admits one individual with no car.
Hulls Cove Visitor Center:
April 15 – October 31, open daily
April, May, June, September, and October: 8:30 am – 4:30 pm
July & August: 8 am – 6 pm
Seasonal Closings:
Park Loop Road:
Closed annually December 1 – April 14. Road opening may be delayed on years of heavy snow and ice. Two short sections remain open year-round.
Unpaved Roads:
Closed November 15 – May 15. For current conditions visit Road Closures.
Visit Trail Closures for information on closures associated with protecting nesting birds.
Winter Restrooms:
The following restrooms are open during winter operations:
Brown Mountain Parking Area
Eagle Lake Boat Ramp
Eagle Lake Carriage Road
Fabbri Picnic Area
Jordan Pond Boat Ramp
Parkman Mountain Parking Area
Sand Beach Parking Area
For a map of these restrooms, click here.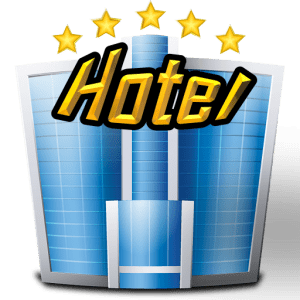 Hotel Information:
No lodging is located inside the park but there are plenty of hotels just outside of the park. Here are Pam's Picks for the best bang for the buck.
Bar Harbor hotel in Salsbury Cove with free breakfast and seasonal outdoor pool
Location:

Located in Salsbury Cove, this hotel is 2.7 mi (4.4 km) from Hulls Cove Visitor Center and 5.3 mi (8.6 km) from Shore Path.

Hotel Features:

Along with a seasonal outdoor pool, this smoke-free hotel has a business center and laundry facilities. Free continental breakfast and free WiFi in public areas are also provided. Additionally, express check-out, wedding services, and a garden are onsite.
Room Amenities:
All 96 rooms provide conveniences like refrigerators and microwaves, plus free WiFi and flat-screen TVs with cable channels. Other amenities available to guests include coffee makers, free local calls, and hair dryers.
Holiday Inn Resort Bar Harbor – Acadia National Park
3-star hotel with 3 restaurants and outdoor pool
Location:

Situated in Bar Harbor, this hotel is within 1 mi (2 km) of  Bar Harbor Whale Watching.

Hotel Features:

3 restaurants, an outdoor pool, and a fitness center are available at this hotel. Free WiFi in public areas and free self parking are also provided. Other amenities include a bar/lounge, a sauna, and coffee/tea in the lobby.

Room Amenities:

All 278 rooms offer room service, coffee makers, and cable TV. Other amenities available to guests include hair dryers, ironing boards, and desks.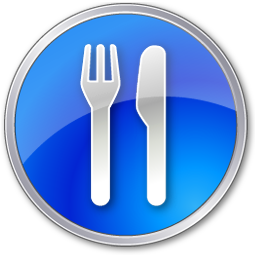 Restaurants:

The Jordan Pond House Restaurant:
Located inside the park. This is where we stop to eat.
Address: Park Loop Rd, Seal Harbor, ME 04675
Phone:(207) 276-3316
Perry's Lobster Shack:
1076 Newbury Neck Road
Surry, ME
207-667-1955 – This is where you go to do sunset photography and enjoy your incredibly fresh lobster diner. Don't go here and not have lobster.  We all actually got up during diner and did some sunset photography and came back. No one seemed to care. We could have shot it from our seats outside on the porch but of course we wanted just the right angle. There was a dock and a man fishing below to get in the sunset shot.
Perry's is run by Perry and his wife Beverly. The lobster shack is on the side of Newbury Neck Road, with stairs leading to the town beach. Perry's menu is simple, with fresh lobster, mussels, and corn on the cob.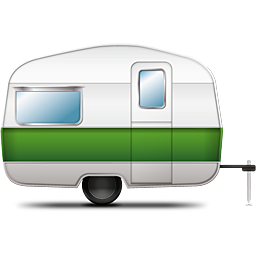 Camping:
Blackwoods Campground
Located on Route 3 the campground is 5 miles (8 km) south of Bar Harbor. It is open all year, with the following restrictions:
May – October: Reservations recommended. Fee: $30 per site, per night.
April and November: Weather permitting, Fee: $10 (self-registration)
December – March: A limited number of campsites are available for primitive camping only in the off season at Blackwoods. During this time campers must obtain a camping permit from the dispatch at park headquarters (8am – 4:30 pm daily). Facilities are limited to a hand pump for water and a portable toilet. The campground entrance road is closed to automobiles during this time; campers are required to hike in from the campground entrance on Route 3. Campers must pack out all trash. Fee: Free. For more information, visit the Winter Camping page.
Schoodic Woods Campground
Located on the Schoodic Peninsula, this campground is 3 miles (5 km) southeast of Winter Harbor. It will open in 2015 from September until Columbus Day. After this season, it will be open from late May until Columbus Day. The entire campground will be first come, first served this year. Reservations for following years are highly recommended.
Fee (per site, per night): $22 walk-in tent sites, $30 drive up tent/small RV, $36 RV with electric only sites, $40 RV with electric and water. Discounts available for Senior and Access (Permanent Disability) pass holders.
Reservations for Blackwoods and Seawall Campgrounds
Reservations for individual sites are handled by the National Recreation Reservation Service (NRRS), not the park.
By Phone
877-444-6777
877-833-6777 (TTY)
518-885-3639 (International)
888-448-1474 (Customer Service)
Online
www.recreation.gov