Lambertville, NJ – A historic town with plenty to photograph and lots of things to see and do. The town is full of antique shops, art galleries, specialty stores, bed and breakfasts, a brewery, and plenty of good restaurants. There are many galleries for us artists to explore in this town but we suggest you stop in River Queen Artisans Gallery, 8 Church Street. When you get there take a look at Allan Sassman's work.  You will find some very creative pieces here.  He is a sculptor who creates one of a kind mixed media and assemblage sculpture using a quirky array of found and discarded objects.
The town is located adjacent to the Delaware River and across the bridge from New Hope Pa. which should be on your list of things to photograph this day. The D & R Canal runs through Lambertville.  It really does produce some nice images especially in the fall. If you like city images you will likely find an enormity of subjects and angles at this unique town.
Lens: Generally this area is a wide angle lens locations.
General: There are shops, people, interesting angles and colors here. Only a little running water for your long exposure images. If you walk over the bridge into New Hope you will also get a lot of colors and interesting small town type images.
Gear: To get started doing your photography bring your tripod and your circular polarizing filter. The circular polarizing filter will make your white puffy clouds burst and deepen the blue around them. It will also take the glare off of the water and replace it with reflection.  Bring your tripod in case there is not a lot of light to work with to get your depth of filed when desired. If you walk over the bridge there is some running waters there. Not much but you can bring your tripod with you to get the long exposure milky water picture there. Bring your Neutral Density Filter and remote shutter release for that. There is only one spot so not sure if you want to lug it around for that. You can drive over the bridge but on a weekend you could walk a very long way. There is no parking in New Hope, Pa. on the weekends.
Gear List at a glance: Circular polarizing filter, neutral density filter, tripod, shutter release.
Camera Settings

Aperture Priority: It is generally used to get your depth of field (control how much is in focus from your subject back). You will want to do some shots at hyper focal distance. That means your subject to infinity is in focus. Most formulas of hyper focal distance, which are very complicated, lead you back to f8, f11 or f13. If your shutter speed drops to 1/30th sec. or lower you will need to put your camera on a tripod. The higher the f number the less light that will come in and your shutter speed will drop to let more light in.

When doing certain shots such as flowers, you might want the opposite effect. That is when your subject is in complete focus and the background is totally blurred called the bokeh effect. You will use your lowest F-number such as 2.8, or 3.5. Go as low as your particular lens will allow.
Shutter Priority: If you have moving subjects such as the birds flying by you want to shoot in shutter priority to be sure they come out clear. When people are walking through shoot at 1/250th sec. and adjust your ISO accordingly. If people or animals are running by increase your shutter speed to about 1/500th sec and if it's a bright sunny day, go as high as 1/1000th to 1/1200 sec. to get the birds crystal clear as they fly by here.
Manual Mode:  To do your long exposure running, milky water shots you will have use a tripod.  All of your settings will vary depending on the lighting and what neutral density filter you have. You will shoot in manual mode for the milky waters. ISO is always 100 or as low as your camera will allow. Aperture is  f22. Your shutter speed will vary depending on the light. Take some test shots to decide on your shutter speed after you put your neutral density filter on. (It's like sun glasses for your camera to stop light from coming in). Use your live view mode to focus to lock the mirror up and avoid any camera movement. Use your shutter release or your 2 second timer to also avoid camera movement. Voila. You now have your milky water exposure. You want at least a 2 second exposure for running water. If you don't have a neutral density filter you may not get more than 1/15th of a second in the sun. Go to our store to buy your ND filter. I have a 3.0 for super long exposure in sunshine.
Read more on our Photography Techniques Page
If you don't have a neutral density filter you can buy one here.

Other Places to Photograph Close by:
New Hope, Pa. in walking distance across the bridge.
Howell Living History Farm  http://www.howellfarm.com/
Take a 1.5 hour steamboat ride down the Delaware – $22.00 – Seasonal –  http://steamboatclassroom.org/
Holcombe-Jimison Farmstead Museum – http://www.holcombe-jimison.org/
1605 Daniel Bray Highway (Rte. 29)
just north of Lambertville, NJ
609-397-2752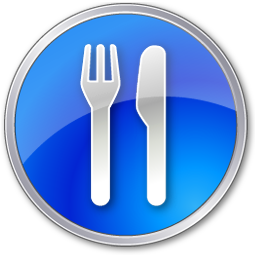 Restaurants: We recommend the restaurant in the picture of above. We sat outside. The service was polite, friendly and fast. We had a really good size meal at a fair price.
Lily's on the Canal
2 Canal Street
Lambertville, NJ
(609) 397-6242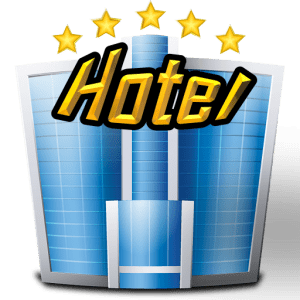 Hotels: We are checking out some hotels to list for you here. Why not list your hotel is you own one?