Home> Lake Placid, N.Y. Photography Hot Spot
Lake Placid Photography Hot Spot
Photography Hot Spot Location

Lake Placid is a village in the Adirondack Mountains in Essex County, New York, United States. As of the 2010 census, the village had a population of 2,521.
The Village of Lake Placid is near the center of the Town of North Elba, 52 miles (84 km) southwest of Plattsburgh. Lake Placid, along with nearby Saranac Lake and Tupper Lake, comprise what is known as the Tri-Lakes region. Lake Placid hosted the 1932 and the 1980 Winter Olympics. Lake Placid also hosted the 1972 Winter Universiade and the 2000 Winter Goodwill Games.
There are plenty of places in town to do some quaint town images. There are several lakes in the region, but they can be plain at times except during fall foliage. Be sure to get up for sunrise and catch the mist on the lakes in the morning that is when you will get your dynamic images. Reflection Lake is spectacular in the fall with the reflections. Do not go without a circular polarizing filter. See our page to purchase them. There are moving streams and waters here to do long exposure photography. We like Ausable Chasm, The Gorge and The Natural Bridge.  They are all close to this area.
Don't forget this is a dark sky area to do milky way photography. Go at the right time! See our Night Photography Section.
Click images to enlarge.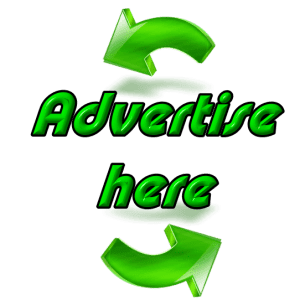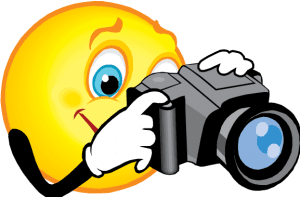 Photography Information
Lens: Generally, this area is a wide angle lens location but bring your zoom lens. You will see some wildlife in this area.
Gear:  To get started doing your photography bring your tripod and your circular polarizing filters. The CPL will make your puffy white clouds burst and deepen the blue sky color around them.  It will also take the glare off the water and replace it with the reflection. Bring your tripod too.  If there is not enough light when you are shooting, you will want to use it to get some depth of field, (higher F-stop). Don't forget your ND filter in case of you want to shoot moving waters.
Gear List at a Glance: Circular polarizing filter, neutral density filters, tripod, shutter release, wide angle and zoom lens.
When to Go: Fall is ideal. Spring and Summer are good too. You can also go here in the winter.
Camera Settings
Aperture Priority – It is used to get your depth of field (control how much is in focus from your subject back). If your shutter speed drops to 1/30th of a second, it is because you lack light and you will need to put your camera on a tripod to avoid blurry pictures. Anything handheld below 1/30th of a second will be blurry. The higher the "f" in number, the less light that will into the camera and your shutter speed will drop to let more light in. When your "f" number goes up, your aperture closes. At f-22 you are barely letting any light in.  Always watch your shutter speed.  When taking your shot look at the bottom of the screen through the viewfinder and check your shutter speed. Do not to let your shutter speed go too low when hand holding.  Sometimes you cannot get a super high f stop because you do not have enough light. This will happen quite often at times such as sunset. Again, put your camera on a tripod and now your photos will not blur except for any subject that is moving in the image.

You might want the opposite effect. That is when your subject is in complete focus, and the background is totally blurred called the bokeh effect. You will use your lowest F-number such as 2.8, or 3.5. Go as small as your particular lens will allow.  Shooting in Aperture Priority allows you to control this.
Shutter Priority – If you have moving subjects such as the birds flying or boats moving you will want to shoot in shutter priority to be sure they come out clear. When boats are slowly going by shoot at 1/250th of a second and adjust your ISO accordingly. If they are moving very fast increase your shutter speed to about 1/500th of a second. If it's a bright sunny day go as high as 1/1000th to 1/1200th of a second to get the birds crystal clear as they fly by.
Manual Mode – You have moving waters here. You can do your long exposure running, milky water shots like our picture above.  You will have to use a tripod for this effect.  All of your settings will vary depending on the lighting and what neutral density filter you have. You will shoot in manual mode for the milky waters. ISO is always 100 or as low as your camera will allow. Aperture is f22. Your shutter speed will vary depending on the light. Take some test shots to decide on your shutter speed after you put your neutral density filter on. (It's like sunglasses for your camera to stop light from coming in). Use your live view mode to focus to lock the mirror up and avoid any camera movement. Use your shutter release or your 2-second timer to also prevent camera movement. Voila. You now have your milky water exposure. You will want at least a 2-second exposure for water. If you don't have a neutral density filter, you may not get more than 1/15th of a second in the sun. That does not give you a good effect. Go to our store to buy your ND filter. I have a 3.0 for super long exposure in the sunshine.
Read more on our Photography Techniques Page.  You can go to our waterfall photography section to learn how to shoot any moving waters.  You can also go to our Basic Photography section if you need a more detailed explanation of shutter speed or aperture priority modes.
If you don't have a neutral density filter, you can buy one here. We highly suggest you do not go anywhere without one. It makes all the difference between lifeless images and outstanding, dynamic images.
Read more on our Photography Techniques Page
If you don't have a neutral density filter, you can buy one here.
Photography Information
Dark Skies – You are in dark sky photography area when you go here my friends. Do not go here without doing some night photography and try to plan your trip around the new moon to get some milky way photography!! See our pages on Night/Dark Sky Photography here. We have a whole how to section. How to do Milky Way Photography along with a resource page.

Park and Area Information:
Entrance Fees: None in this area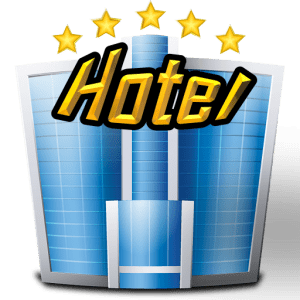 Hotel Information:
We need a really cool place to advertise here..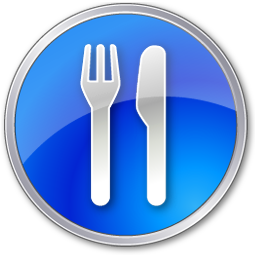 Restaurants:
Our healthy food recommendation:
The Good Bite Kitchen is a vegetarian lunch restaurant that creates inventive and fresh meals.
There are 6 available seats inside otherwise all food can be taken to-go.  Please visit our Facebook page for the most up-to-date menu, as it changes frequently.  2501 Main Street – Lake Placid, NY 12946 – (518) 637-2860 Monday Closed – Open to 5 p.m.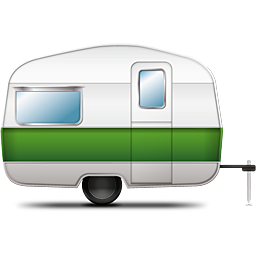 Camping:
North Pole Campground Open May-October – Rooms & Cottages available year-round
Located 3 miles from Whiteface Mountain. Ski packages available. They  are accepting reservations for Ironman 2016 by phone.
Please call 518-946-7733 to book (online reservations not available for Ironman) See more at: http://www.northpoleresorts.com/#sthash.nr0UfB8r.dpuf
 Area Weather: Click here to see what the weather is in the park.