Home>Cordillera Central – Puerto Rico Photography Hot Spot
Cordillera Central – Puerto Rico Photography Hot Spot
Cordillera Central – Puerto Rico Photography Hot Spot
Cordillera Central Puerto Rico Photography Hot Spot
Cordillera Central (English: Central Mountains range), is the main mountain range in Puerto Rico. The range crosses the island from west to east and divides the island into northern and southern coastal plains.
Cordillera Central runs eastward from Maricao in the west to Aibonito in the central eastern Puerto Rico region and on to the outskirts of the Sierra de Cayey. Sierra de Cayey is an extension of the Cordillera Central that begins in the town of Cayey and runs eastwardly to Humacao. The Sierra de Cayey "extension" ends in a fork with two lower ranges: Sierra Guardarraya and Cuchillas de Panduras which run eastward to Yabucoa and Patillas respectively.
Cerro de Punta in Ponce is the highest peak in the Cordillera Central.
When you stay at the Casa Grande Mountain Resort make a left out of the main entrance onto PR-612 and you will come to a few very photogenic locations. There are a lot of houses in the wilderness of the mountains and you may encounter some wildlife too. There is a huge population of strays in this country. As you can see above we made a new friend with our french fries that came with the meal but we do no eat. They are one of the worst foods for you. Don't eat your french fries and bring our friend some at the Central Caonillas 1 right near the Casa Granda.  This is a very calming, peaceful, tranquil place. One of our friends lost their dog to illness this day. Her dog Jinx looked very similar to the one in our picture. It was so peaceful here with our new friend we felt as if we were visiting Jinx at the Rainbow Bridge.
When staying at this resort you will also be near Lago Caonillas. It is the lake shown in our picture on the main cover. Lago Caonillas is located in the municipio of Utuado, and was constructed in 1948 by the Puerto Rico Electric Power Authority (PREPA).  The main purpose of the reservoir was to generate hydroelectricity for the people living around the area. The lake area will offer an opportunity to get some pictures but don't expect anything jaw dropping.
If you come in from the southern side of the island you will pass a small town called Adjuntas as seen in the picture above. The town square is nice and you can stop for a little shopping in between your photography. There were only 2 hotels in the general area that we noticed at a quick internet glance so we kept going. Luckily we did. We found one of the best places on the planet earth. See our hotel section below.
From the Casa Grande, you can also travel to the Window Cave and the Arecibo Observatory. Here you can see a compact museum, an educational film and you can stand next to the world's largest single-dish telescope.
Casa Grande Mountain Retreat
Utuado 00641, Puerto Rico
Casa Grande Mountain Retreat provided us with a moment in life we would like to recreate. We woke up in the morning with our bed next to the window. When we opened our eyes true serenity filled our bodies.
The luscious foliage and the cool breeze and the sound of wildlife and nothing more made time stand still for a moment.
Cordillera Central, Puerto Rico is the true Puerto Rico in our eyes. These mountains have twists and turns that take you deep into the jungle. The hairpin turns are not for the faint of heart. This is why this area is less traveled. It is not easy to get to but the incredible beauty is well worth the travel for the adventurous photographer.


Photography Information
Lens: Generally this area is a wide angle lens location but right by this resort is an area where great egrets can be found so be sure to have your zoom lens handy.
Gear List at a Glance: Circular polarizing filter, neutral density filters, tripod, shutter release, wide angle and zoom lens. CPL filters will help you to create dynamic images. We recommend never shooting outdoors without one. They will make your white puffy clouds whiter, take the silver glare off of waters and replace it with a beautiful reflection. There are a lot of moving waters at the location so you will want to have your neutral density filters with you to get the long exposure, milky water effect.
When to Go: Any time of year. It is not very crowded in this area but remember, summer can be sweltering of course.
Camera Settings:
Aperture Priority – It is used to get your depth of field (control how much is in focus from your subject back). You will want to do some shots at the hyperfocal distance. That means your subject to infinity is in focus. Most formulas of hyperfocal distance, which are very complicated, lead you back to f8, f11 or f13.  If your shutter speed drops to 1/30th sec. or lower you will need to put your camera on a tripod.  The higher the f-number, the less light that will come in and your shutter speed will drop to let more light in.
When doing certain shots such as flowers, you might want the opposite effect. That is when your subject is in complete focus, and the background is totally blurred called the bokeh effect. You will use your lowest F-number such as 2.8, or 3.5. Go as low as your particular lens will allow. I shoot with a 2.8 lens when I want this effect. This allows for a lot of light to come in since your aperture is wide open at this setting so you are less likely to need a tripod and it gives a great blur effect.
Shutter Priority – If you have moving subjects such as the birds flying by you want to shoot in shutter priority to be sure they come out clear. When people are walking through, shoot at 1/250th sec. and adjust the ISO accordingly. If individuals or animals are running by, up it to 1/500th sec. and if it's a bright sunny day, go as high as 1/1000th sec. to get the birds crystal clear as they fly by here.
Manual Mode – To do your long exposure running, milky water shots you have to use a tripod.  All of your settings will vary depending on the lighting and what neutral density filter you have. You will shoot in manual mode for the milky waters. ISO is always 100 or the lowest your camera will allow. Aperture is always f22. (It lets the least amount of light in). Your shutter speed will vary depending on the light. Take some test shots to decide on your shutter speed after you put your neutral density filter on. (It's like sunglasses for your camera to stop light from coming in). Use your live view mode to focus to lock the mirror up and avoid any camera movement. Use your shutter release or your 2-second timer to also avoid camera movement. Voila. You now have your milky water exposure. You want at least a 2-second exposure for running water. If you don't have a neutral density filter you may not get more than 1/15th of a second in the sun. Go to our store to buy your ND filter. Get a 3.0 for super long exposure in the sunshine, a ND 1.2 and a ND8 for shorter exposures. If you can only afford to buy one, go with the 1.2.
See our How to Shoot Waterfall Photography Page for more details.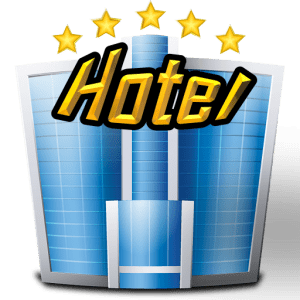 We foud it to be the best place with the best rates and great service!
Hotel Information: 
Casa Grande Mountain Retreat
Utuado 00641, Puerto Rico
Owned and operated by the same man for 20 years you will find this retreat a true pleasure. The food was outstanding, the service impeccable and the rooms completely serene and comfortable. Relax on the porch in the middle of the jungle on your hammock listening to the wildlife. The Photography begins just outside the resort.
Park and Area Information:
Entrance Fees: There are no entrance fees to get to these locations. The Widow Cave which is in this area has a $20 entrance fee.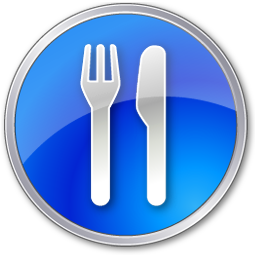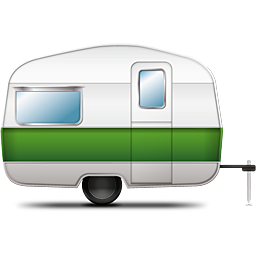 Advertising:
 To view our advertising information please go here.  To have your hotel, restaurant, campground or other business listed on this page on you can purchase here. You can also purchase a more visible, top of the page banner ad. Please put the name of the page as seen above so we know which page to place your ad or listing on. Thank you!
Loaded Business Listing – 3 Images, full contact information,  75 words of type, logo, link to website, all company info.
Basic Business Listing – Full contact information, logo, name, address, telephone, fax, e-mail and a link to your website.
Simple Business Listing – Full contact information, Company name, email, address, telephone, fax.