Home>Channel Island National Park Photography
Channel Islands National Park Photography Hot Spot Location

Channel Islands National Park Photography Hot Spot is a United States national park that consists of five of the eight Channel Islands off the coast of the U.S. state of California, in the Pacific Ocean. Although the islands are close to the shore of densely populated Southern California, their isolation has left them relatively undeveloped. The park covers 249,561 acres (100,994 ha) of which 79,019 acres (31,978 ha) are owned by the federal government.  The Nature Conservancy owns and manages 76% of Santa Cruz Island, the largest island in the park.
Channel Islands National Park is home to a wide variety of significant natural and cultural resources. It was designated a U.S. National Monument on April 26, 1938, and a National Biosphere Reserve in 1976. It was promoted to a National Park on March 5, 1980.  Channel Islands National Marine Sanctuary encompasses the waters six nautical miles around Channel Islands National Park.
Plan on doing a whole lot of hiking on this photography hot spot. The boat will drop you off and then you are off for about 4 hours to explore and take your photos. On the boat ride over you most likely will get some dolphin friends swimming along with you like we did. That was the best part. It was if they all wanted to play as they cruised alongside the boat. Don't forget to go into shutter priority and shoot them at least 1/500th sec. If it's a bright day, set your shutter speed to 1/1200th of a second. You are moving, and they are moving. The high shutter speed will stop the action and keep images from blurring.
Don't miss the opportunity to do sunset photography here on the beach in Ventura, California.  We came in from N.J. to photograph the park so we got a hotel not too far from the boat that took us over in the morning.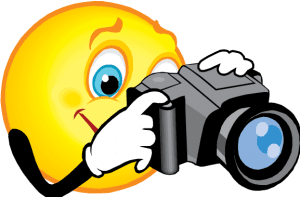 Photography Information
Lens: Generally, this area is a wide angle lens location and a zoom lens location. Look to see pelicans and whales here among many different animals.
Gear:  To get started doing your photography bring your tripod and your circular polarizing filters. The CPL will make your puffy white clouds burst and deepen the blue sky color around them.  It will also take the glare off the water and replace it with the reflection. Bring your tripod too.  If there is not enough light when you are shooting, you will want to use it to get the depth of field, (higher F-stop). Don't forget your ND filter in case of you want to shoot moving waters.
Gear List at a Glance: Circular polarizing filter, neutral density filter, tripod, shutter release, wide angle and zoom lens.
When to Go:  The park is open all year. I would go based on the weather conditions. This is all about hiking on this trip.

Camera Settings
Aperture Priority – It is used to get your depth of field (control how much is in focus from your subject back). If your shutter speed drops to 1/30th of a second, it is because you lack light and you will need to put your camera on a tripod to avoid blurry pictures. Anything handheld below 1/30th of a second will be blurry. The higher the "f" in number, the less light that will into the camera and your shutter speed will drop to let more light in. When your "f" number goes up, your aperture closes. At f-22 you are barely letting any light in.  Always watch your shutter speed.  When taking your shot look at the bottom of the screen through the viewfinder and check your shutter speed. Do not to let your shutter speed go too low when hand holding.  Sometimes you cannot get a super high f stop because you do not have enough light. This will happen quite often at times such as sunset. Again, put your camera on a tripod and now your photos will not blur except for any subject that is moving in the image.

You might want the opposite effect. That is when your subject is in complete focus, and the background is totally blurred called the bokeh effect. You will use your lowest F-number such as 2.8, or 3.5. Go as small as your particular lens will allow.  Shooting in Aperture Priority allows you to control this.
Shutter Priority – If you have moving subjects such as the birds flying or boats moving you will want to shoot in shutter priority to be sure they come out clear. When boats are slowly going by shoot at 1/250th of a second and adjust your ISO accordingly. If they are moving very fast increase your shutter speed to about 1/500th of a second. If it's a bright sunny day go as high as 1/1000th to 1/1200th of a second to get the birds crystal clear as they fly by.
Manual Mode – You have moving waters here. You can do your long exposure running, milky water shots like our picture above.  You will have to use a tripod for this effect.  All of your settings will vary depending on the lighting and what neutral density filter you have. You will shoot in manual mode for the milky waters. ISO is always 100 or as low as your camera will allow. Aperture is f22. Your shutter speed will vary depending on the light. Take some test shots to decide on your shutter speed after you put your neutral density filter on. (It's like sunglasses for your camera to stop light from coming in). Use your live view mode to focus to lock the mirror up and avoid any camera movement. Use your shutter release or your 2-second timer to also prevent camera movement. Voila. You now have your milky water exposure. You will want at least a 2-second exposure for water. If you don't have a neutral density filter, you may not get more than 1/15th of a second in the sun. That does not give you a good effect. Go to our store to buy your ND filter. I have a 3.0 for super long exposure in the sunshine.
Read more on our Photography Techniques Page.  You can go to our waterfall photography section to learn how to shoot any moving waters.  You can also go to our Basic Photography section if you need a more detailed explanation of shutter speed or aperture priority modes.
If you don't have a neutral density filter, you can buy one here. We highly suggest you do not go anywhere without one. It makes all the difference between lifeless images and outstanding, dynamic images.
Channel Islands National Park Photography Hot Spot Area Information

Park and Area Information:
Entrance Fees:  Good news! None.


The park is open all year. However, the visitor centers in Ventura and Santa Barbara are closed Thanksgiving and December 25th.
The Robert J. Lagomarsino Channel Islands National Park Visitor Center is open from 8:30 am to 5:00 pm daily.
The Outdoors Santa Barbara Visitor Center is open from 11:00 am to 5:00 pm daily.
You must take a boat or plane over to the island. I would reserve in advance! When we got there, people were turned away.

For departures out of Ventura and Channel Islands (Oxnard) Harbors contact:
Island Packers
1691 Spinnaker Dr.
Ventura, CA 93001  –  (805) 642-1393 –  www.islandpackers.com
Channel Islands Aviation
305 Durley Avenue
Camarillo, CA 93010  –  (805) 987-1301  –  www.flycia.com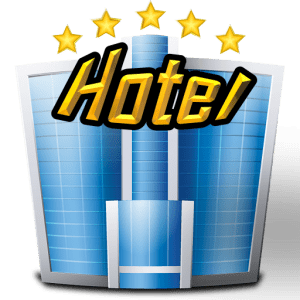 Hotel Information:
Holiday Inn Express is our pick for a Hotel in Ventura with free breakfast and outdoor pool. We like this location because it is right near the pier as pictured above and boat dock. You can take lots of images at the marina park with the pier. Our image was done at .07 sec, F11, ISO 500.   The Hotel is located in the heart of Ventura, this hotel is within 1 mi (2 km) of Ventura Harbor and Olivas Adobe Historical Park. McGrath State Beach is 1.9 mi (3 km) away.
Hotel Features –  This hotel features an outdoor pool, a fitness center, and self parking. Buffet breakfast is free. Additionally, dry cleaning, laundry facilities, and free newspapers are onsite.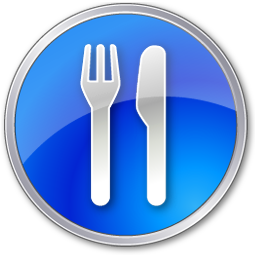 Restaurants:

None, zero. You can buy food on the boat ride over. Make sure you bring food and water in your backpack. These are hiking islands. There are no commercial entities out here.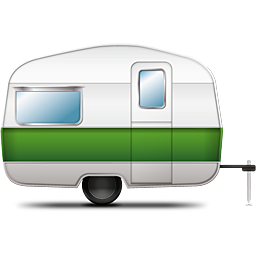 Camping:
Primitive camping is available year round on all five islands in Channel Islands National Park in National Park Service-managed campgrounds.
Be sure to get all of your camping details before going here.  Read about camping here.