Home> Haena State Park, Kauai, Hawaii
Photography Hot Spot Location Haena State Park, Kauai, Hawaii

Haena State Park, Kauai, Hawaii – Travel Photography Hot Spots

This was one of the top spots of the island of Kauai located in the northern most section of the island. We only found 3 good locations on this entire island. I would not travel to this island to do photography. Searching for photography hot spots was a real challenge here.  We searched and searched for dynamic locations and spent a lot of money doing it. This island is all hype.  "Beach and sand, beach and sand". We said that for days as we traveled here in total frustration. At this location things start to finally get good then the Road ends here! You can fly over this Jurassic Park area or boat around it. You can hike this difficult trail that starts here but it is considered one of the most dangerous hikes in the world. That is mostly due to the homeless people who live along the trail who steal from you. Yea, we did not enjoy this trip but I did get some great sunrise and sunset pictures. That's pretty much all this island is good for except Queen's Bath. The locals will not tell you anything. They do not want tourists in their harder to find locations. Do you blame them? See our Feature article on this location.
Be prepared to walk at this hot spot. The parking lots are jam packed and the people and tourists flock to this location. There is a cool cave to explore across from the parking lot. If you really want to get this same shot bring a flashlight. When you walk out onto the rocks it's not an easy hike and if you want to stay you until the sun goes below the horizon and the colors burst you will need to see every step. You can also get this shot from the beach and the rocks will be in your foreground.
DIRECTIONS: Drive the only main road on the eastern side of the island north – Route 560. Go through Princeville and Hanalie. There is one cool spot to stop at near the one way bridge on a side street to get a shot of the fields and mountains. Then keep going to the end where you will find this location. There is also a spot to stop at with horses and a mountain view on your left before you reach the end of the road.  Its a beach parking lot on your right where you can park. It's not busy here at all. Everyone is at the State Park at the end of the road. You will also find some cool birds here.
FOOD: There is only one convenience store near the park at the end of the road and they barely have anything available. Next door to it is a cool artists gallery you can pop into. There is one restaurants near the park that had great food at a descent price.  There is a coffee shop next door that gets jam packed.  It has a great view on the water.  Stop in Hanalei on your way to the park if you want a few more options for food.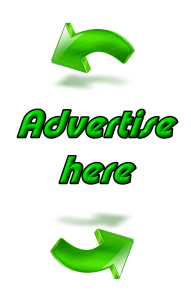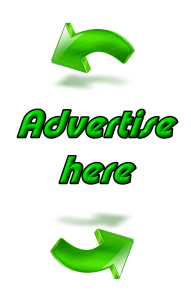 Photography Information
Lens: Generally this area is a wide angle lens location.
Gear:  To get stared doing your photography bring your tripod and your circular polarizing filters. The CPL will make your white puffy clouds burst and deepen the blue sky color around them.  It will also take the glare off the water and replace it with the reflection. Bring your tripod too.  If there is not enough light when you are shooting you will want to use it to get depth of field, (higher F-stop). Don't for get your ND filter in case of you want to shoot moving waters.
Gear List at a Glance: Circular polarizing filter, neutral density filter, tripod, shutter release, wide angle and zoom lens.
When to Go:  All year long depending on how you like your weather.  There is a lot of rain on this side of the island in the winter months, and the waves are harsh and high.

Camera Settings: Our favorite way to shoot any moving water (milky water shots) is below. Otherwise, there are two ways to shoot. Aperture Priority to get the depth of field(control how much is in focus) or shutter priority. In AP you will want to do some shots at the hyper focal distance. That means your subject to infinity is in focus. Most formulas of hyperfocal distance, which are very complicated, lead you back to f8, f11 or f13. When you are not in the mood for a big calculation shoot at f11 when you want everything in focus.  If you are not below 1/40th of a second, which in sunshine doesn't usually happen, do not use the tripod. When you go below 1/30th of a second and lacking light, you absolutely must pull out my tripod to avoid a blurry picture. If your shutter speed drops below 1/30th of a second on handheld shots and you do not put your camera on a tripod, your shots will be blurry.

When doing certain shots such as flowers, you might want the opposite effect. That is when your subject is in complete focus, and the background is blurred called the bokeh effect. You will use your lowest F-number such as 2.8, or 3.5. Go as small as your particular lens will allow. Shoot with a 2.8 lens when you can when you want this effect. This allows for a lot of light to come in since your aperture is wide open at this setting so you are less likely to need a tripod and it gives a great blur effect.
Shutter Priority – If you have moving subjects such as the birds flying by you want to shoot in shutter priority to be sure they come out clear. When people are walking through shoot at 1/250th sec. and adjust the ISO accordingly. If people or animals are running by going up it to 1/500th sec and if it's a bright sunny day. Go as high as 1/1000th sec to get the birds crystal clear as they fly by here.
To do your long exposure running, milky water shots you will have to pull out the tripod.  All of your settings will vary depending on the lighting and what neutral density filter you have. You will shoot in Manual Mode for the milky waters. ISO is always 100. Aperture is always f22. Your shutter speed will vary depending on the light. Take some test shots to decide on your shutter speed after you put your neutral density filter on. (It's like sunglasses for your camera to stop light from coming in). Use your live view mode to focus to lock the mirror up and avoid any camera movement. Use your shutter release or your 2-second timer to also avoid camera movement. Voila. You now have your milky water exposure. You want at least a 2-second exposure for running water. If you don't have a neutral density filter, you may not get more than 1/15th of a second in the sun. Go to our store to buy your ND filter. I have a 3.0 for super long exposure in the sunshine.
From a boat, you have to remember you are moving and have to account for the movement just as if your subject was moving. You're moving instead, so it's the same thing. Shoot in shutter priority at least 1/200th of a second, depending on how fast you are moving and how fast your subjects are moving. Up the shutter speed if you have enough light. Don't go over ISO 800 to avoid noise at any given time.
PROMASTER® Digital Circular Polarizing Filters are the highest quality most advanced optical filters available today for digital photography.
We highly suggest buying Promaster Circular Polarizing Filters and Neutral Density Filters. It's what we use on all of our images here in the magazine.  The link to purchase is under construction. We also like Tiffen Filters as seen below.

Park and Area Information:
Entrance Fees: There are no entrance fees to this location. There is a pavilion and bathrooms.